Hailey Baldwin allegedly does not want Justin Bieber to reconnect with Kourtney Kardashian. The Keeping Up With The Kardashians star had recently announced her split with Younes Bendjima.
According to a report on Radar Online, the 39-year-old reality star is ready "to go after Justin in a heartbeat, if she had the opportunity."
"Things between Justin and Kourtney were more serious than most people realized," the insider shared. "Their physical compatibility was off the charts, and they even started to bond about religion. Justin was hugely attracted to Kourtney, and she was really smitten by him. They had a lot of fun together."
"Hailey is very protective of her relationship and she has every reason to feel threatened. She's saying that Kourtney better stay away from Justin, and she won't hesitate to ban him from speaking to her altogether," the source sared.
"Hailey's dealing with daily onslaughts from trolls online, plus his own mom and others in Justin's circle who think Selena's his soul mate, not her," the insider revealed.
The mother-of-three and the Baby singer were linked romantically in 2016. However, during an interview with radio show The Bert Show, Selena Gomez's former boyfriend was heard saying that he is being "used" by her.
When he was shown a headline about him and Kardashian, he said: "I'm being used, man. What can I say?" When he was asked if there is "anything there," he replied: "Nah, we'll leave it at that."
"No, no, but for real, she's great," he added. "I've known [the family] for years."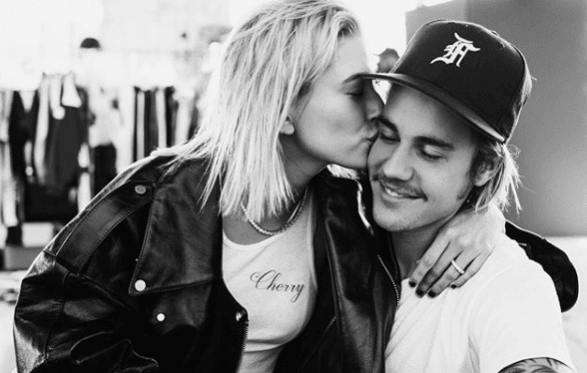 On July 10, the Boyfriend singer had announced that he got engaged to the model on his Instagram account. The couple are reportedly getting married in 2019.