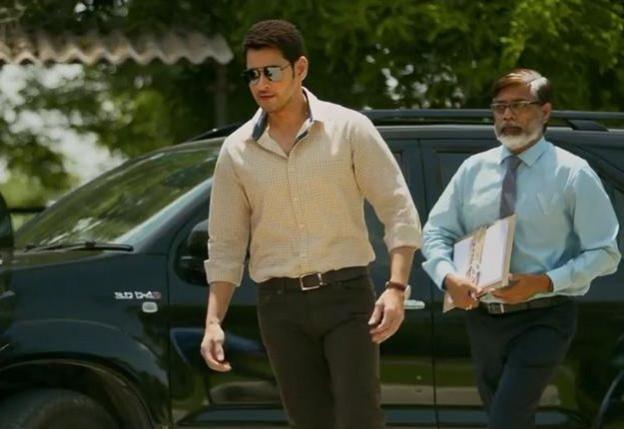 Director Koratala Siva is all thrilled over the massive response for his latest release Bharat Ane Nenu (Bharath/BAN) and has promised to dub the Mahesh Babu and Kiara Advani starrer in Hindi.
Bharat Ane Nenu is set against the backdrop of the politics in Andhra Pradesh. The movie which not only throws light at various issues caused by the lack of accountability in governance but it also comes up with solutions for these loopholes. The film has struck a chord with the viewers. The political-drama which released, April 20, has collected over Rs 120 crore gross at the box office in three days.
Soon after its release, there was a huge demand for releasing it in various languages. Especially, the viewers from the Hindi speaking regions, where Mahesh Babu has a huge fan base and requested Siva to dub or remake it.
Talking to IANS, Koratala Siva, who is known for his message-oriented films like Srimanthudu and Janatha Garage, said that the subject of Bharat Ane Nenu is very much relevant in the North Indian states. The elated director has assured to dub the movie and release it in Hindi soon.
"We always knew our film will strike a chord among the masses. Indian politics has hit an all-time low in many places. There is widespread disillusionment with the people we elect to represent us in the Parliament. Why is there no accountability in governance? This is what bothered me when I got down to writing Bharath Ane Nenu," Koratala Siva told IANS.
"Promise was the key to the plot in Bharath Ane Nenu. When politicians are elected into public offices, they take an oath to serve the people...we the people for the people by the people... But the promise is soon broken. Why? Here was my protagonist who thinks promises are sacred. This gentleman's word, whether given in his childhood to his mother or to Mother India in his maturity, is never to be broken," he added.
Koratala Siva said that Mahesh Babu was the first and only choice to play the sophisticated Chief Minister. The director further added, "I wanted an actor who can play a politician who is heard without shouting, whom everybody listens to when he talks although he never raises his voice."
Koratala Siva added, "Someone, who could be assertive without getting unnecessarily aggressive. No one fitted the bill except Mahesh Babu. He is soft-spoken and yet persuasive. He is exactly like the Chief Minister he plays in my film. I can't imagine making this film without Mahesh Babu as Bharath."