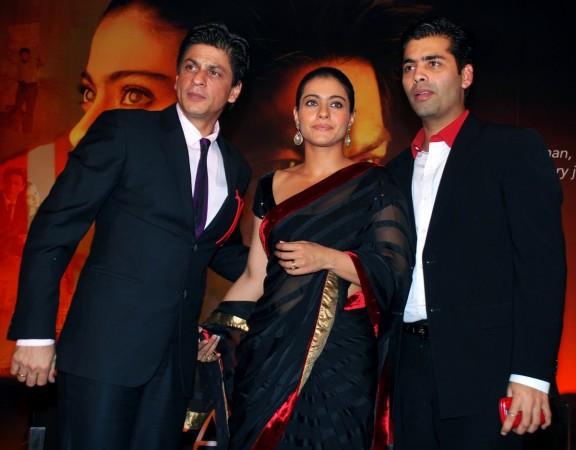 Remember when Shah Rukh Khan, Kajol and Rani Mukerji appeared on the show Koffee With Karan season 2 in 2007? Well, if reports are to be believed then the trio might create the same magic they did in the opening episode of season 2.
According to reports, Karan Johar wanted Anushka Sharma and Virat Kohli to appear on the sixth season of the show as the first guest. He wanted Virat and Anushka to talk about their love life and their wedding, but owing to the cricketer's busy schedule, the plans have changed.
Now, Karan wants his favorite people – Shah Rukh, Kajol and Rani – to sit on the couch again.
The show will go on floors in September and will air in October. During the same time Karan's directorial debut Kuch Kuch Hota Hai, which features Shah Rukh, Kajol and Rani, will mark 20 years of its release. The filmmaker wants to celebrate it by bringing the three stars together.
"The team is now considering bringing together the lead cast of Kuch Kuch Hota Hai. The film that released on October 16 in 1998 completes two decades this year. The timing is perfect. This plan is pending approval from all parties, but the idea is enticing for everyone, especially Karan," Mid-Day quoted a source as saying.
"One may argue that the combination lacks novelty, but it scores on nostalgic value. The line-up is yet to be drawn. It's still in the brainstorming stage. A lot of names are being tossed around and it's too early to say," another source close to Karan told the tabloid.
Not just for Karan, it will also be a nostalgic moment for fans who loved watching the Koffee With Karan season 2 first episode, especially the rapid-fire round with the trio.
Watch the rapid fire round of Koffee with Karan season 2 below: