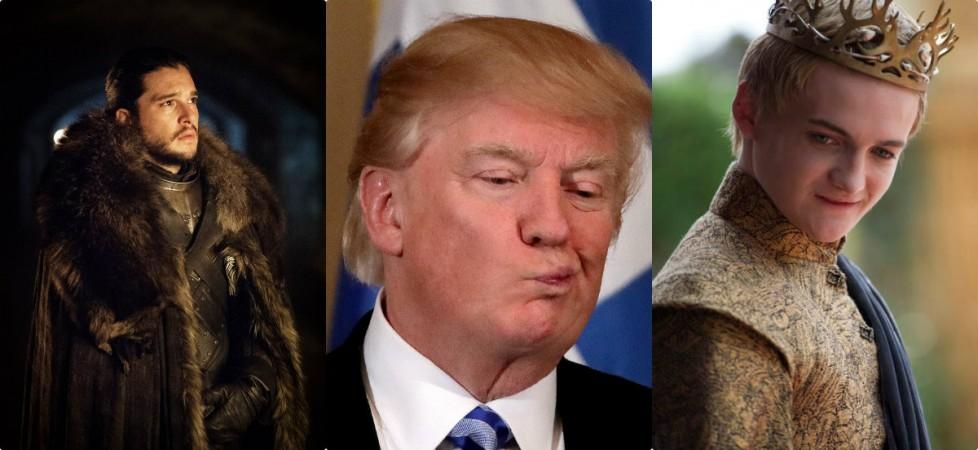 It looks like the Game of Thrones (GoT) team is not happy with US President Donald Trump. Author George RR Martin and Kit Harington, who is popular as Jon Snow, took a dig at Trump by comparing him with the evilest and cruel king, King Joffrey.
Also Read: Game of Thrones Season 7 trailer: Jon Snow, Cersei Lannister and Daenerys prepare for 'The Great War'
In an interview with Esquire magazine, Martin said that Joffrey is the king, while Harington called him a "con artist." Joffrey Baratheon is a character from the popular Game of Thrones series. The vicious king was known for being cruel, arrogant, sadistic, and malicious.
"I think Joffrey is now the king in America," Martin told the magazine. "And he's grown up just as petulant and irrational as he was when he was 13 in the books."

Harington, on the other hand, tried to dodge the topic by saying, "I believe in expert." But looks like he could not stop himself from commenting. "I believe in experts ... Mr. Donald Trump — I wouldn't call him 'President,' I'll call him 'Mister.' I think this man at the head of your country is a con artist," Harington, aka Jon Snow of Game of Thrones said.

The actor also opened up about his fellow colleague Sean Penn's involvement in the Falklands. "I found it annoying when Sean Penn decided to get involved in the Falklands. I was like, 'It has nothing to do with you, Sean Penn. Fuck off,'" he said.
The King in the North has spoken and we know for sure that he is not a big fan of Trump.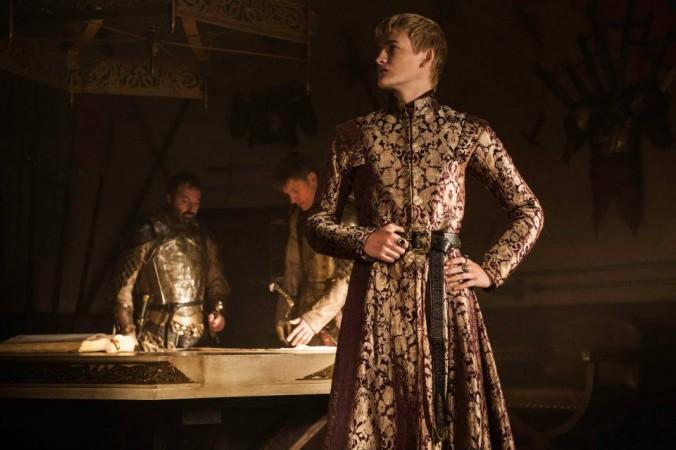 Meanwhile, Harington is gearing up for the premiere of one of the most-watched television shows Game of Thrones Season 7. The first full-fledged trailer of Season 7 was released on Wednesday and it teases a great war.
Watch the trailer of Game of Thrones Season 7 below: