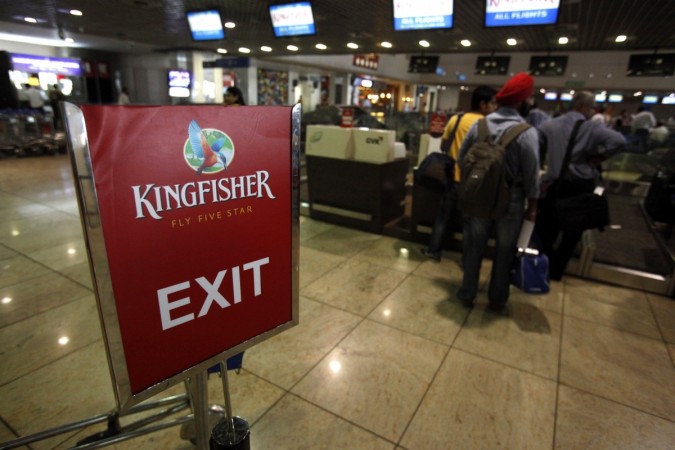 Lender banks have once again not found any buyers for the brand and trademarks of the now-defunct Kingfisher Airlines, reported Press Trust of India on Saturday. A persistent effort to sell both its physical and soft assets through an auction has so far remained a damp squib.
In a bid to recover dues of Rs. 9,000 crore that the airlines and its debt ridden owner Vijay Mallya owe to them, a consortium of banks led by the State Bank of India are now targeting the company's soft assets. Last month, an attempt was made to sell the airlines' Mumbai-based headquarters Kingfisher House, but that too had not found any takers, as realtors called its base price of Rs. 150 crore "highly priced".
However, the flagship brand Kingfisher that was collateralised to banks for a huge Rs. 4,000 crore (by Grant Thornton) in 2010, was put up for auction at a modest price of Rs. 366.70 crore. The stated reserve price was not even one-tenth of the price at which it was pledged as collateral for the loan, added PTI.
The company's logo and trademarks, including the popular tagline "Fly the Good Times," were all up for grabs. Flying Models, Funliner, Fly Kingfisher and Flying Bird Device are a few of its popular trademarks.
The auctioning of the soft assets too was being conducted by SBICAP Trustee Securities, an arm of SBI Capital, the investment banking enterprise of SBI, on behalf of lenders under The Securitisation and Reconstruction of Financial Assets and Enforcement of Security Interest (SARFAESI) Act.
According to the airline's annual report for 2012-13, Kingfisher Airlines was the largest airline in the country with a five-star rating from Skytrax, a U.K. based review and ranking site for airline and airport quality standard.
On April 28, the Ministry of External Affairs wrote to the High Commission of the U.K in New Delhi requesting Mallya's deportation as the investigations against him under the Prevention of Money Laundering Act, 2002. Mallya left for London on March 2 and since then executive and judicial orders have revoked his passport and issued a non bailable warrant against him.
The auctioning began at 11.30 am and lasted for an hour.