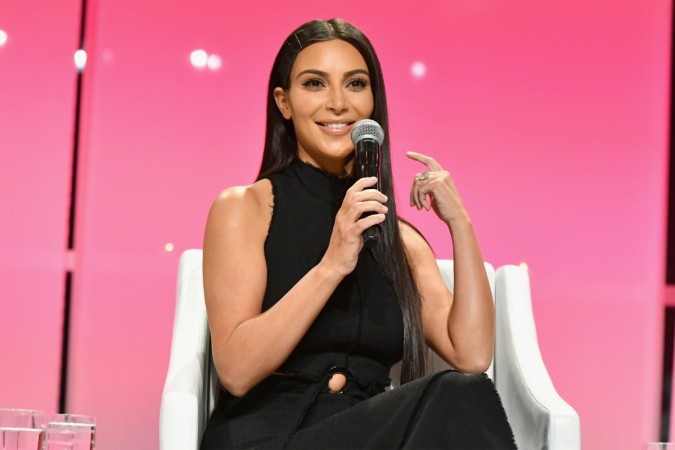 The infamous Kim Kardashian sex tape which was shot in 2003 and "leaked" in 2007 could be argued as the event that catapulted her to international fame, power, and wealth.
She has now revealed that at the time of filming the tape with then-partner Ray J, she was high on drugs, specifically Ecstasy, or E, or MDMA, a psychoactive chemical that is commonly used as a recreational drug.
Kim Kardashian revealed this in the latest episode of her long-running reality show Keeping Up with the Kardashians (KUWTK). In the episode, Kim can be seen speaking of hard partying ways back in the day when she said, without sparing any details that she might have done a few questionable things when she was high. "I did Ecstasy once, and I got married," she said. "I did it again, and I did a sex tape. Everything bad would happen. Everyone knows it—my jaw [in the sex tape] was shaking the whole time."
Apart from this rather revelation, she had a lot more to say. She continued to speak of her hard-partying times with then-friend Paris Hilton.
"When I first started to travel, I remember one night Paris and I stayed in Ibiza," she said. "We went to a foam party, left the club at 7 am. I'm like... 'Guys, we're going to the beach.' We go to the beach, there was like buoys in the water that made a square. I'm like, 'Let's sleep in the ocean.' We locked arms on the raft and spent the night in the ocean on rafts."
Through the episode, Kim then moved on to the topic of Tristan Thomspon. "I realize that...why am I fighting this fight if no one else is?" she said, speaking about forgiving him, "I'm not going to spend my time angry at someone else for something they didn't do to me.
"I'm going to move on if that's what Khloe chooses to do. I'm going to be supportive of her. It's a work in progress, but it is really important to move forward. We're a close family. We're one big family and you have to move on and get over it."