After the Khloe Kardashian and Tristan Thompson scandal went public after Thompson was found to be cheating on his partner days before she went into labour, the rest of the family seems to be weighing in on the course of the two and offering their own opinions.
Now that Thompson is all but dead to the Kardashian clan, Kim reportedly turned to another person who has faced the wrath of the family—Scott Disick. So to get a better perspective on the situation, Kim turned to Disick, reports People.
Kim invites Disick over to her gym to speak with him in a new sneak peek of the upcoming, "Keeping Up with the Kardashians," episode. She can be seen discussing the ongoing drama between her sister and Thompson.
"So I feel like Khloe is living a full double life," Kim says to Disick. "She's in town and I just haven't seen her. I just feel like Tristan's here and she's so nervous for she and I to see each other."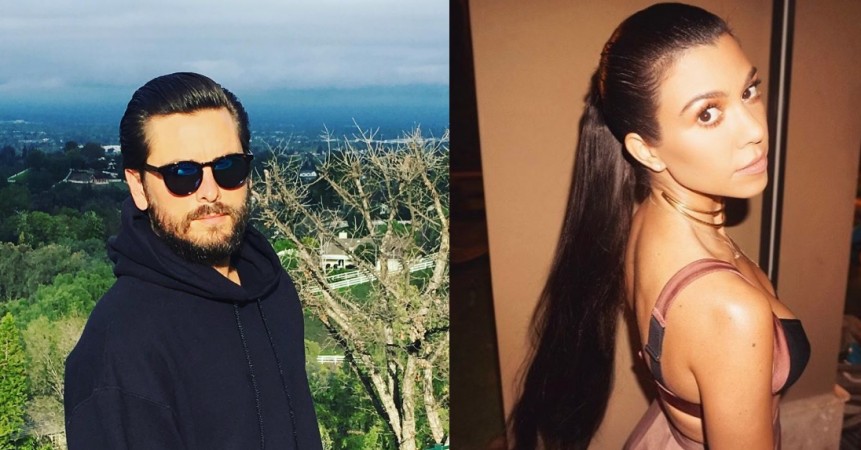 Kim then adds that she is in "protection mode" with her sisters while Disick speaks of how it feels to be the recipient of the sisters' hatred.
"Everybody wants to be protective of their family, but I think sometimes when people get too caught up when it's like a negative protection and not always being there with the positive," says Disick, "then everybody feels kind of like attacked."
Kim goes on to ask him, "is it annoying when family members start ganging up on you?"
"Listen, no matter what you say to somebody when there's something happening in their life, it's not actually going to be taken in," he responded, drawing from his own past with Kim Kardashian.
"I know back in the day when your mom or Khloe would get involved with me and Kourtney's stuff, it only would draw us farther away from the family," Disick says to her. While continuing, "It never pulled anybody in and feel more comforted."
"And now look, you're being protective because you love your sister, but guess what, now your sister's in Calabasas, flew home and doesn't want to see you. So it's like, what did you solve?"
The sneak peek also shows another episode from the show where Tristan blocks Kim on a number of social media platforms, after she unfollows him on Instagram, notes the report.
"He blocked me, what a f**king loser. Literally, what a f**g loser," says a visibly annoyed Kim, after which she immediately calls Khloe.
On the call, Kim can be heard saying, "He blocked me on Instagram... like, how old are you?" to Khloe, speaking about Thompson.
"He's 27, only 27-year-olds know how to block," responds Khloe, seemingly amused by the whole thing. "I don't even know how to block someone."
The next episode of Keeping Up with the Kardashians airs on Sunday, November 25.