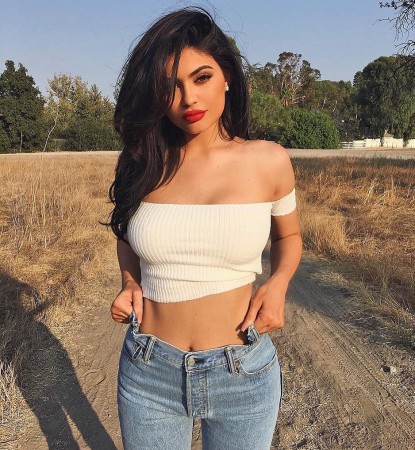 Kylie opened up about how she became extremely insecure about her body after childbirth in the recent episode of Keeping Up With The Kardashians. In the 28th episode, Kylie and Kourtney Kardashian have a conversation about their upcoming photo-shoot with Calvin Klein and Kylie admits that she is very nervous about it.
"I haven't done anything in a long time, so I'm a little nervous," she said.
After having a baby with her boyfriend Travis Scott, this was the first project Kylie signed on to. The 21-year-old diva was sceptical about the shoot because she was shocked the way her body changed so drastically.
"My body is not, you know, what it used to be. I'm just getting, like, comfortable with my body again," she said.
She continued, "A lot of us women go through this, but it is a shock to the system to just see your body, especially at such a young age, just change so drastically and not be the same size."
On the day of the shoot, Kylie was disappointed that she still weighed 158 pounds. However, her sisters were there supporting and raving about how fabulous she looked, but Kylie just wasn't convinced. "Your body looks f—ing crazy," Khloé complimented her. To which Kylie replied, "It just doesn't [look good]."
Kylie goes to Kim Kardashian West, a mother and a celebrity herself, to vent out what she was going through. She told Kim, "I know I'm not going to fit into a 25 jean ever again. I feel like my hips have just spread."
Kim, knowing how a body changes post-pregnancy gave her little sister the best advice. She told Kylie never to give up and to strive to get back the body she once had. Not only did Kylie take her elder half-sisters advice and pose for the Calvin Klein shoot she also posed with Kim!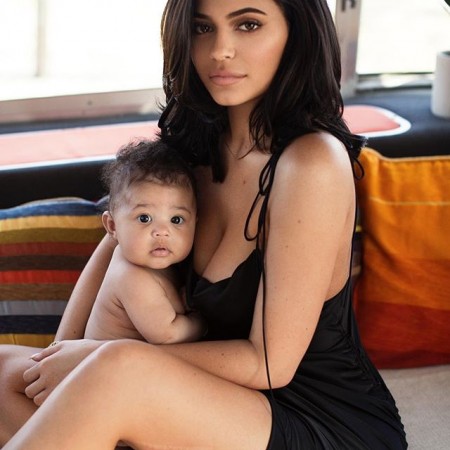 As of now, Kylie has worked hard to get back her rock hard abs and she is confident as ever.