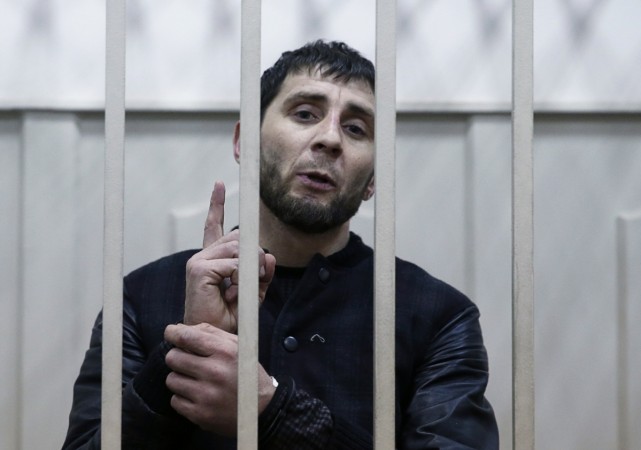 Zaur Dadayev, a former Chechen policeman who on Sunday confessed to being involved in the high-profile murder of Russian opposition figure Boris Nemtsov, has reportedly said that he organized the killing as a retaliation to the latter's "negative comments on Muslims and Islam".
Dadayev, who had served in Russia's Interior Ministry troops as a lieutenant, is one of the two suspects charged in the 27 February murder that sparked global outrage, as Nemtsov was known to be a fierce critic of Russian President Vladimir Putin.
Dadayev revealed the motive behind the murder during his interrogation, in which he said that he "learnt that Boris Nemtsov more than once allowed himself negative comments on Muslims living in Russia, prophet Mohammed and Islam", Russian news agency Rosbalt said, citing a source.
Investigators had initially suggested a line of inquiry of a possible Islamist hand in the crime, claiming that Nemtsov may have fallen to an Islamist attack as he had openly defended the Charlie Hebdo magazine after the Paris terror attack.
Chechen leader Ramzan Kadyrov had described Dadayev as a devout Muslim who had taken offence to the Charlie Hebdo cartoons.
"All who know Zaur confirm that he is a deep believer and also that he, like all Muslims, was shocked by the activities of Charlie and comments in support of printing the cartoons," Kadyrov had said on Sunday.
However, Nemtsov's aides have rubbished the theory that he was shot dead for his comments on Islam, calling it 'absurd' and 'nosensical'.
"Investigators' nonsensical theory about Islamist motives in Nemtsov's killing suits the Kremlin and takes Putin out of the firing line," Ilya Yashin, Nemtsov's ally in his opposition party, wrote on Twitter.
"The trigger man will be blamed, while those who actually ordered Nemtsov's killing will go free."