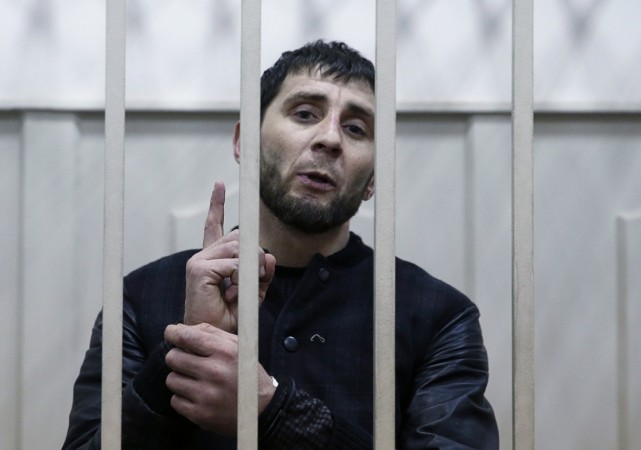 A former police officer in Chechen Republic, Zaur Dadayev, on Sunday confessed to being involved in the high-profile murder of Russian opposition figure Boris Nemtsov, bringing focus to a line of inquiry of a possible Islamist hand in the crime.
Dadayev, an ethnic Chechen, is said to be a devout Muslim who was offended by the Charlie Hebdo cartoons, according to Chechnya's leader Ramzan Kadyrov, who called him a "true patriot of Russia".
Dadayev, who had served in Russia's Interior Ministry troops as a lieutenant, was reportedly angered by the controversial Charlie Hebdo cartoons on Prophet Muhammad that triggered a wave of terror attacks in Paris in January.
"All who know Zaur confirm that he is a deep believer and also that he, like all Muslims, was shocked by the activities of Charlie and comments in support of printing the cartoons," Kadyrov had said through his Instagram account.
Investigators had earlier suggested that Nemtsov may have fallen to an Islamist attack given that he had openly defended the satirical magazine after the terror attack.
On Sunday, in a high-drama court room scene, Dadayev pleaded guilty to being involved in the crime as he sat in a metal cage along with four other suspects.
"Dadayev's involvement in committing this crime is confirmed by, apart from his own confession, the totality of evidence gathered as part of this criminal case," Judge Natalia Mushnikova said at the hearing, according to Reuters.
While Kadyrov has ordered a probe into Dadayev's resignation and his life while in service, he had words of praise for the accused.
"I have known Zaur as a true patriot of Russia. He was one of the bravest men in the regiment," Kadyrov said, according to russia's TASS news service. "He displayed particular courage in an operation against a large group of terrorists near Benoi. The real reasons and motives behind Dadayev's dismissal from the Russian Interior Ministry troops are unclear to me."