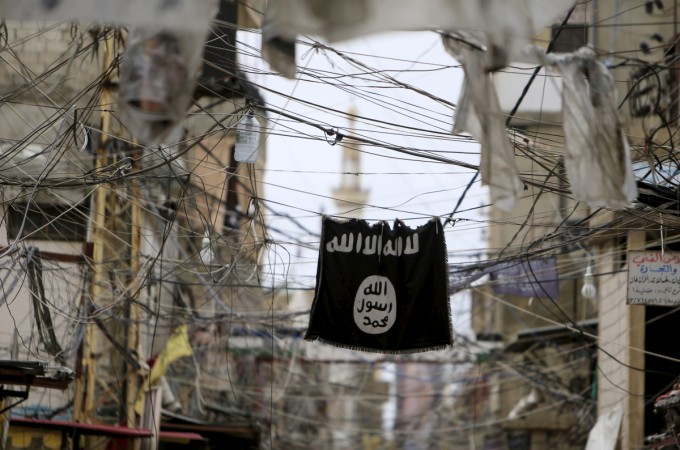 One more ISIL recruit from Kerala, who went to fight for the Mideast terror outfit in Syria, has died in combat there, making this the fifth such death from the South Indian state.
The Kerala Police on Friday, January 19, received reports that one Abdul Manaf had died in Syria.
Speaking to International Business Times, India Kannur Deputy Superintendent of Police (DySP) Sadanandan said: "We received the details of Manaf's death from a message that was sent to the Popular Front of India (PFI) from Syria. A Korean friend of Manaf who has been identified as Khayum had sent the message after his death in battle."
The police, however, have not been able to verify the authenticity of the message.
"Abdul Manaf was a resident of Valapattanam in Kerala and had joined ISIL," said Sadanandan when IBTimes India asked about Manaf's place of origin in Kerala.
He added: "The Korean friend of Manaf is also a fighter for the ISIL and there is case registered against him in Kerala."
The DySP also said this was the fifth death of a Keralite in Syria while fighting for the terrorist outfit.
He named at least two other people — Salman and Sreejil — who had died fighting for ISIL in Syria.
He added: "The police in Kerala have so far registered FIRs against 15 people over their alleged links to ISIL, and further probe is on to unearth the truth."
Last year in October, the police in Kerala had arrested five people from Kannur — UK Hamsa, Manaf Rahman, Mithilaj Munderi, Razaq and Rasheed Munderi — for their alleged links to the terror outfit.
Of the five arrested, Hamsa was said to be the key recruiter for ISIL in Syria. "He (Hamsa) worked at the Bahrain-based religious centre Al Ansar, which we suspect to be a training centre for ISIL sympathisers. Many Indians who are suspected to have joined ISIL took this route to Syria," a police officer said after the arrests.
Until now, over 20 people have fled Kerala to join ISIL in Syria. One of the other major cases involving the outfit was the Hadiya case, in which the National Investigation Agency (NIA) in December 2017 said Hadiya's husband Shafin Jahan was in contact with ISIL operators Manseed and P Safvan.
The contact was said to be via a Facebook group that involves the Social Democratic Party — the political wing of the Popular Front of India (PFI).