Popular American television channel Discovery will air an hour-long documentary about the torrential rain and subsequent floods experienced by the southern state of Kerala in August. Titled 'Kerala Floods - The Human Story,' the documentary will stream on Monday (November 12) at 9 pm while the channel has already released a minute promo that gives a gist.
It is reported that more than 8,000 cattle, calves and buffaloes, 3,297 goats, and 47 dogs have died due to the flooding. Watch this disaster unfold on Kerala Floods on 12th Nov at 9 PM. pic.twitter.com/nCer88x5FU

— Discovery Channel IN (@DiscoveryIN) November 8, 2018
Zulfia Waris, the Vice-President and Head, Premium and Digital Networks, Discovery Communications India, clarifies the idea of the documentary is not to just showcase the miseries of the Kerala floods, which is being regarded as the worst in 90 years.
"The idea of presenting the documentary, 'Kerala Floods – The Human Story', is to draw attention to the hundreds of people who are working tirelessly to rebuild Kerala," Waris said.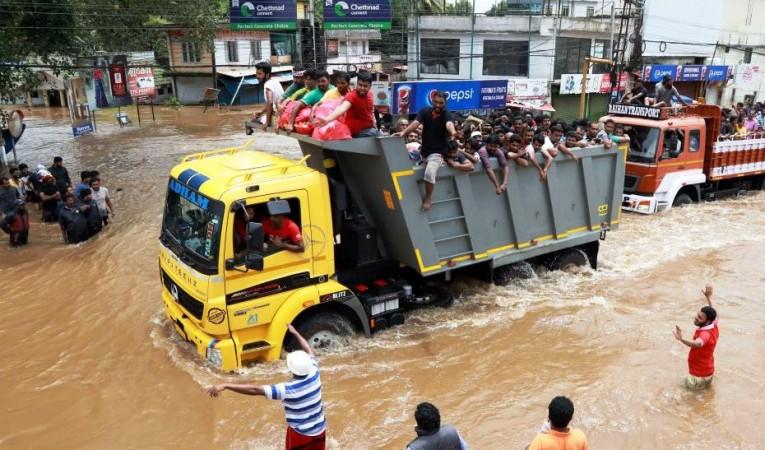 "Through stories about the surprising strength of character in times of disaster and hope in the face of abject loss, 'Kerala Floods' aims to tell the story of a Kerala that refuses to be defined by the devastation. Everyone saw the destruction of Kerala, it is now time they get to see the efforts that are being made to rebuild it, one brick at a time," Waris added.
The minute-long promo has already garnered a lot of attention. Posted on Wednesday (November 7), more than 20,000 people have already watched it and the comments below clearly salutes the Malayali spirit that refuses to die even at the worst situation the state has ever experienced.
The torrential state in Kerala started on August 15. In the following 11 days, the state witnessed incessant rains that led to the opening of many dams. This had led to a massive flood in Kerala.
It is not possible to find an exact number but it has been estimated that nearly there were damages of Rs 40,000 crore. The state will have to rebuild nearly 218 bridges, 35,000 kilometres of local roads and approximately 1,74,000 houses.