A team led by Union Minister Kiran Rijiju arrived in Kerala on Saturday, July 21, to visit flood-hit districts amid differences over compensation promised by the Centre.
Just after his arrival, the Union Minister of State for Home Affairs and his team took a helicopter from the airport and headed straight to the backwater city of Alappuzha, the worst affected district. They will also visit Kottayam before returning to Delhi late on Saturday, an official said.
Rijiju, while speaking to local media, said that the compensation package would be based on prescribed guidelines.
When a calamity occurs, the Centre and state jointly work and both pool in their resources. We already have cleared Rs 80 crore on Friday.
Huge damage has been caused on account of heavy rains that lashed most parts of the state over two weeks. Some of the worst-hits include Idukki, Ernakulam, besides parts of Kozhikode, Thrissur, Wayanad, Palakkad, and Kannur.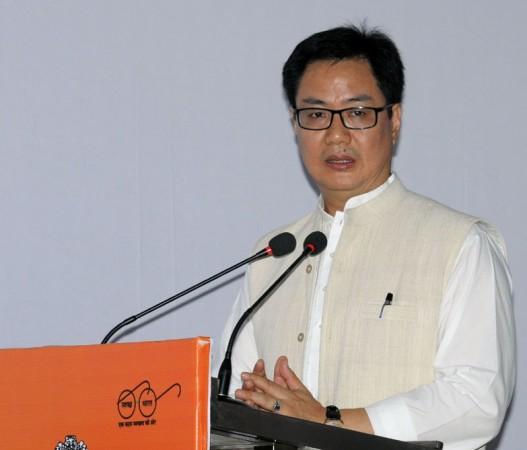 More than 10,000 people have been put up in relief camps, he added. The death toll in these rains touched 20 and according to Kerala Agriculture Minister VS Sunilkumar, the total damage has crossed Rs 900 crore.
About 22,000 hectares of agricultural produce has been destroyed. The biggest lacunae are the rate of the compensation that is prescribed as these are all old norms and insufficient.
He said the damage to the crops is around Rs 220 crore. "We will again brief the Centre the urgency to increase the old compensation rates.
Explaining the lacuna in compensation, the Agriculture Minister said Rs 95,000 was being provided for a house completely destroyed. "We have sought an increase as it requires Rs 4 lakh," he said.