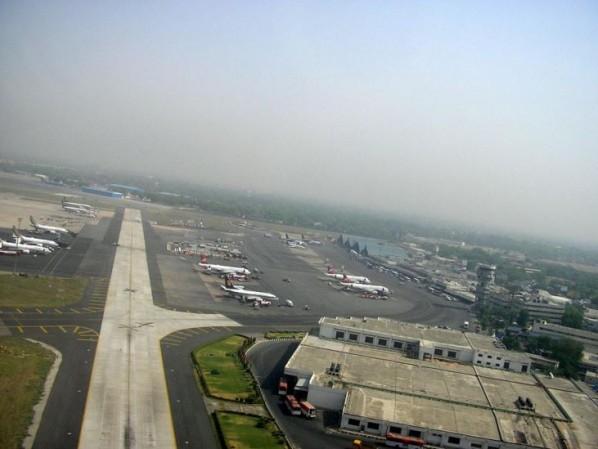 The dispute between the Delhi International Airport Limited (DIAL) and Central Industrial Security Force (CISF) has taken a drastic turn after the Union Civil Aviation Ministry threatened to withdraw the CSIF staff if they are not paid soon.
In a letter to airport authorities in the first week of July, the ministry said that it would have no option but to withdraw security of the payment isn't expedited. As per officials, DIAL owes over Rs. 600 crores to the CISF, but it is not the final amount as there is a dispute over payments for the paramilitary forces.
The letter threatens to cut security, starting at the cargo terminal. No exact date was given. As per the CISF, the DIAL has been making only partial payments, which over the last four years amount to Rs. 100 crore yearly for its annual security bill.
A source claimed that the airport was making regular payments till 2012, but from 2013 onwards started defaulting in its payments. In 2016-17, the airport collected Rs 336 crore from passengers but paid Rs 204 crore to CISF, saying the rest of the money was spent on loan interest, service tax and administrative charges.
In response, the DIAL has blamed rising costs but said it was working with both the CISF and civil aviation ministry over the issue. In 2014-15, the number of passengers at the airport doubled to 16.31 million from 2006-07, leading to an increase in collection of 171.32%. However, the airport said that expenses have also gone up by 706.68%.
"DIAL collects PSF (passenger security fee) from passengers as per a tariff decided 10 years back and the entire collection passes through an escrow account subject to CAG Audit. DIAL is meeting security-related expenses out of this escrow account... Due to an increase in costs over the collection over a period of time, there is a deficit in PSF(SC) account."
As per an unnamed CISF officer, the home ministry has given DIAL time till September to make the payments, failing which security at the cargo terminal would be withdrawn immediately. Security at the passenger terminal would be phased out by December if the payments were still not made.
The officer added that the MHA has asked the DIAL to make an advance payment of three months to the fund when it was paying the remaining amount. Due to the sensitivity of the issue, both the CISF Director General, Rajeev Ranjan and the Civil Aviation Ministry have declined to comment.
Currently, passengers at the Indira Gandhi International Airport (IGI) pay Rs. 130 as a security fee and Rs. 70 as a facilitation fee, which the DIAL is looking to increase. There is over 4,000 CISF personnel at the IGI currently, up from 2,400 in 2007. Due to its high-profile nature, there was a proposal to increase the manpower, but that has now been sidelined due to the payments issue.