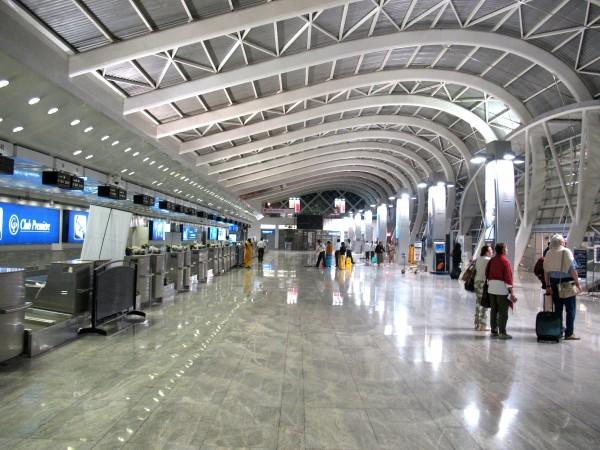 Three Indian airports have emerged the toppers in the ASQ (Airport Service Quality) 2017 rankings in various categories when the Airports Council International (ACI) announced its awards on Tuesday, March 6. Mumbai, Delhi, and Hyderabad airports have been rated as the world's best for customer experience in their respective categories.
Mumbai's Chhatrapati Shivaji International Airport and Delhi's Indira Gandhi International Airport (IGIA) are ranked as the world's best airport for customer experience in the 40 million passengers per annum (MPPA) category at the ASQ Awards 2017. Hyderabad's Rajiv Gandhi International Airport has won the number one position in the 5-15 million passengers per year category.The categories are fixed based on the number of travelers passed through an airport.
Beijing Capital International Airport and Shanghai Pudong International Airport shared the second spot, after Mumbai and New Delhi in the 40 million passengers per year category.
Many other Indian airports also figured in the top rung in their respective categories. Bengaluru, airport is the second best airport in the 15 to 25 million passengers category, while Chennai airport shared the third place with Indonesia's Surabaya airport. In the 5 to 15 million passengers category, Hyderabad airport secured the top spot. Cochin, Kolkata, and Pune airports are in the third place.
Lucknow airport made it to the topmost rank in the 2 to 5 million passengers category. Ahmedabad airport received the award for the Most Improved Airport in Asia Pacific region. Indore (IDR) airport is selected as the best airport in the region in the 2 million passengers per year category.
In the ASQ Award 2016, New Delhi and Mumbai were at the second position in the category of over 40 MPPA. Both airports have bettered their performance on ASQ parameters this year.
The ASQ ranking is based on 34 key performance indicators. These include airport access, check-in, security screening, restrooms, stores, and restaurants. It also considers passenger comments of their best and worst experience at the airport.
Airports Council International is a global trade representative of the world's airports and it serves 1,953 airports in 176 countries.