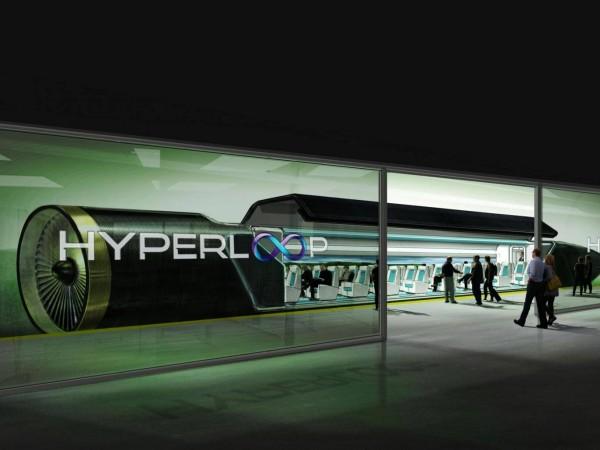 If Maharashtra government's futuristic hyperloop project is developed, the travel duration between India's financial capital Mumbai and Pune might be shortened to just 25 minutes from the current three hours.
Aiming to reduce the travel time between Pune and Mumbai, Richard Branson-backed Virgin Hyperloop One has signed a Framework Agreement with the Maharashtra government to build a hyperloop transportation system between the two cities.
If the Hyperloop project is implemented in Maharashtra, India may become the first country in the world, to have hyperloop before Middle East, Northern Europe or the United States of America. Hyperloop One is considering rolling out its service in these countries.
The announcement about the details regarding the project cost and time period is yet to come. Meanwhile, the Hindu Business Line reports that it would take at least three years to complete the test run and about six years to start the commercial operations.
Prime Minister Narendra Modi along with Maharashtra Chief Minister Devendra Fadnavis laid the foundation stone for the hyperloop route at the global summit Magnetic Maharashtra on Sunday.
The route will connect central Pune with Navi Mumbai international airport. "Virgin Hyperloop One can help India become a global transportation pioneer and forge a new world-changing industry. As our team's studies have found, the Pune-Mumbai route could result in $55 billion (Rs 350,000 crores) in socio-economic benefits, time savings, accident reduction and operational cost savings, over 30 years of operation," Branson said.
The construction of the proposed project will begin after a six-month in-depth feasibility study. The study will be done based on route alignment, the environmental impact of the proposed project, economic and commercial viability of the route, the regulatory framework, and cost and funding model suggestions, PTI reports.
Virgin Hyperloop One is a US-based company. Apart from India, the company is working on projects in countries like the UAE, the US, Canada, Finland, and the Netherlands.