Keira Knightley is absolutely unrecognisable as she joins the star-studded cast of Disney's latest adaptation of the Christmas classic – The Nutcracker and the Mouse King, the movie being titled as The Nutcracker and The Four Realms.
And if that doesn't seem exciting – Keira is starring next to Helen Mirren and Morgan Freeman too.
Also read: Pirates of the Caribbean 5: Keira Knightley returns, but will Elizabeth Swann and Will Turner rekindle their romance?
In the latest teaser of the movie released just hours ago, Keira is seen sporting an eccentric, pastel ensemble and an over the top, huge, bright pink wig as she transforms into the Sugar Plum Fairy.
This new look is pretty much a striking contrast to her sleek aura and signature red carpet elegance – and also the dull, mundane looks she has sported in her recent movies. This time Keira has faux locks and a significantly pale complexion to go with her pinks and pastels hues!
The entire costume is elaborate, to say the least, with a structured frock and ribbon shoulder and a classic fitted bodice that she dances and prances and billows around, flaunting a layered petticoat skirt.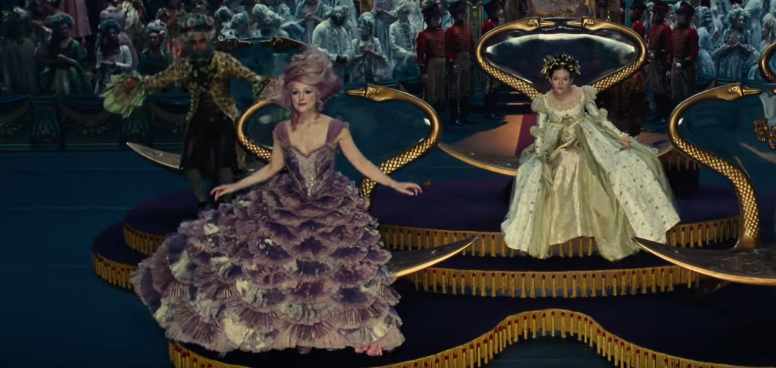 So far, the teaser has shown Keira in an amusing demeanour sporting animated faces in the movie that also stars British actors like Jack Whitehall, Miranda Hart and Richard E Grant other than Matthew Macfadyen and is set to release in November 2018.
The protagonist of the tale – Clara – is played by Interstellar actress Mackenzie Foy. The story of the little girl revolves around her entering a magical world in the hopes of finding and retrieving a one-of-a-kind key that will allow her to unlock a number of gifts left to her by her late mother.
This particular magical world is made up of four realms: the Land of Snowflakes, the Land of Flowers, the Land of Sweets and the ominous Fourth Realm, which belongs to the tyrant Mother Ginger played by Helen Mirren.
The teaser trailer comes with a voice-over warning: "The legend you know has a dark side." And sure enough, Clara's journey to find the magical key is full of setbacks.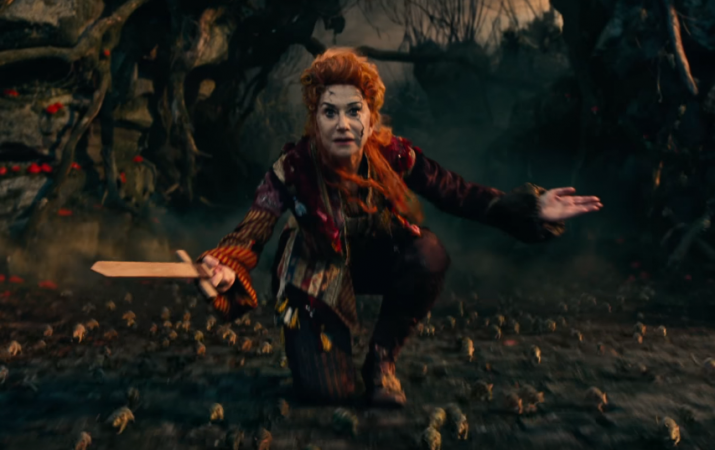 And one of the biggest source of hassles on her adventure to find the key is Mother Ginger – with fiery red locks and a scarred face as she brandishes a sword backed by an army of mice – which just proves that Helen Mirren's transformation to fit the evil role is just as iconic.
This is, however, Keira's second time working with Disney, the first time being her role as Elizabeth Swan in the Pirates of the Caribbean series – for which she had auditioned for the role at the age of 17!
Catch the trailer for Disney's The Nutcracker and the Four Realms here: