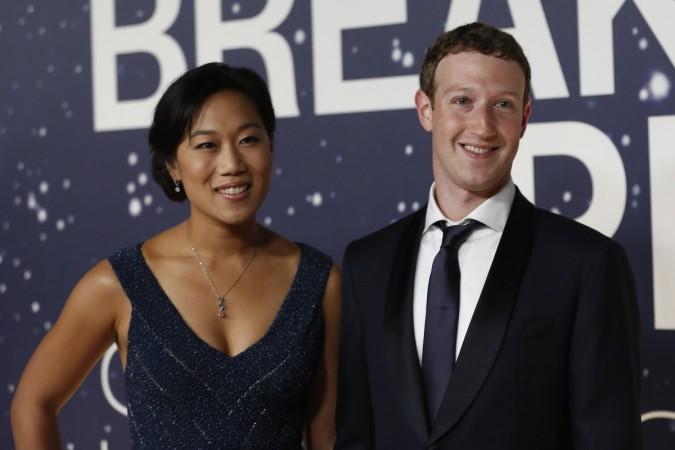 A number of celebrities will be celebrating their first Mother's Day on May 8, and on this joyous occasion we've rounded up some celebrities who will be marking this special day with their bundle of joy.
Priscilla Chan: Facebook founder Mark Zuckerberg and his wife Priscilla Chan welcomed their daughter, Max, in December 2015. The new parents shared the news of Max's birth via a Facebook post where they penned a letter to their beautiful daughter.
"Your mother and I don't yet have the words to describe the hope you give us for the future," Zuckerberg wrote. "Your new life is full of promise, and we hope you will be happy and healthy so you can explore it fully. You've already given us a reason to reflect on the world we hope you live in."
Anne Hathaway: Anne Hathaway and her husband Adam Shulman welcomed a baby boy, Jonathan Rosebanks Shulman, on March 24. The Oscar winner had earlier gushed about her dreams to start a family in an interview with Vogue back in 2013.
"Oh, my God. I want to be a mother, and I anticipate loving my children quite fiercely," she shared. "I think about it all the time, though it's a silly thing to think about because the kind of mother I'll be depends on the kind of children I have. I can't wait to meet them."
Candice Accola: "The Vampire Diaries" actress welcomed her first child with musician Joe King on Jan. 15. The baby named Florence May King was fortunate enough to be blessed by the Pope even before she was born.
"My husband's band was performing for the big event in Philadelphia," the actress told Access Hollywood. "So it was The Fray and Aretha Franklin and Andrea Bocelli. [It was this] incredible event with the World Meeting of the Families. It was all to honor the Pope and so I got to go out and just support my husband and there was a very last minute opportunity to meet the Pope and I still can't believe my husband was able to say the words, 'Can you please bless our child?' and was able to take pictures without dropping the phone, while we're all, I think, shaking, a little bit."
Keira Knightley: The actress welcomed her daughter, Edie, with husband James Righton shortly after Mother's Day 2015. She opened up about motherhood in a new interview with Elle magazine noting that the love was astonishing.
"It's a very primal, primal love. That's quite extraordinary. And the ability to have no sleep and continue going. It's not pleasant – I never thought that I could actually do it for the amount of time that I've done it," she said.