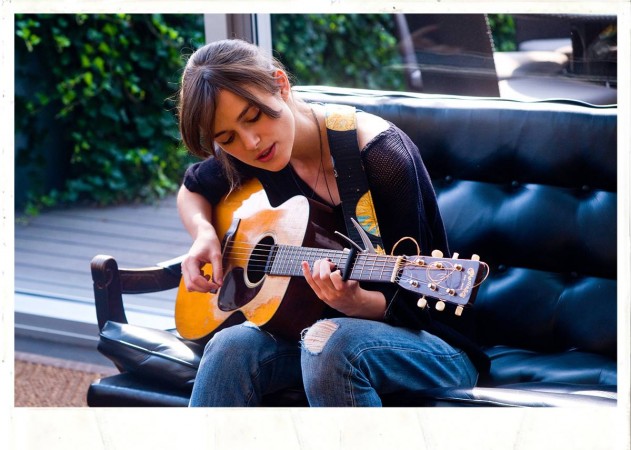 John Carney, the writer and director of the 2013 hit musical comedy-drama film, "Begin Again," has revealed that he was not too happy with the film's lead actress Keira Knightley's acting, and would not want to work with her in the future.
While discussing his latest film "Sing Street," the writer/director was asked by The Independent what he had learned from making "Begin Again" — which stars Knightley alongside The Avengers star Mark Ruffalo and Maroon 5's Adam Levine.
"I learned that I'll never make a film with supermodels again," he said, seemingly referring to Knightley's appearance in several ad campaigns. "Mark Ruffalo is a fantastic actor and Adam Levine is a joy to work with and actually quite unpretentious and not a bit scared of exposing himself on camera and exploring who he is as an individual," said Carney before criticising Knightley's approach to acting.
"I think that that's what you need as an actor; you need to not be afraid to find out who you really are when the camera's rolling. Keira's thing is to hide who you are and I don't think you can be an actor and do that."
Carney added that he doesn't want to "rubbish Keira," but explained that film acting requires a certain level of "honesty and self-analysis" that, according to him, Knightley was not ready for on that film.
This statement from the director might come as a shocker to fans of the "Pirates of the Caribbean" actress considering the fact that Knightley has been nominated for two Oscars, two BAFTAs, and two Screen Actors Guild awards for her performances in films like "Pride & Prejudice" and "The Imitation Game."