Anytime now, Kate Middleton and Prince William will welcome their third baby. Kensington Palace confirmed late last year that the royal couple is expecting their third born in April but did not reveal the sex of the baby.
However, judging by Prince William's recent comment to Aston Villa player Jack Grealish, the royal blood wants a baby boy. The royal was spotted enjoying a match between Aston Villa, his preferred team, and Cardiff City when he revealed he intends to name the boy after the player.
An excited William, who was seen fist-pumping after his team won, reportedly told player Jack Grealish, "I'm going to insist the baby is called Jack." He then quickly added, ". . . or Jackie," People reports.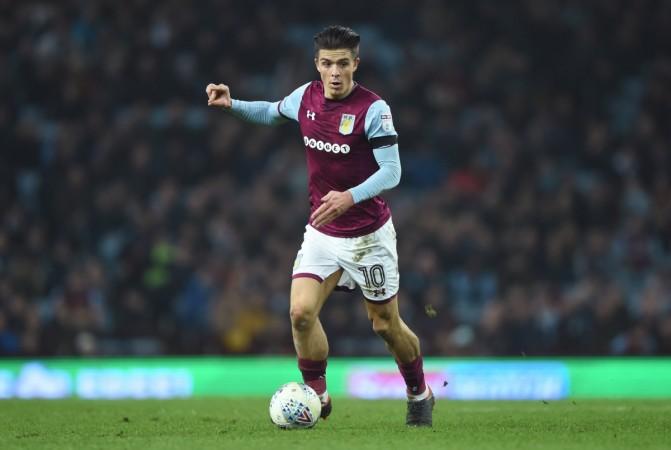 So… Prince Jack on the way? Well, if it is a boy, William could be rooting for the name. While speculations are going wild guessing that the couple is preparing to welcome a baby boy, Vanity Fair reports that the royal couple doesn't actually know the sex of the baby.
"When the baby arrives, believed to be around the third week of April, the sex will be a surprise to the couple as well as the nation—William and Kate have opted not to learn the baby's sex ahead of time," the royal reporter of the site wrote.
But on the other hand, what if William and Kate know that it's a boy but have chosen to keep it a secret to act surprised when the baby comes out? William's slip of the tongue has got everyone excited, despite the fact that he amended it with "Jackie."
Whatever it is, we'll know soon. William and Kate are expecting their third child any time before April 30 but bets are placed that the new British royal member will make its way on April 23.
The St. Mary's Hospital has already prepared for the duchess's delivery. The private wing of the hospital has recently put up no parking sign, set up crowd barriers and applied a fresh coat of paint, HuffPost reports.