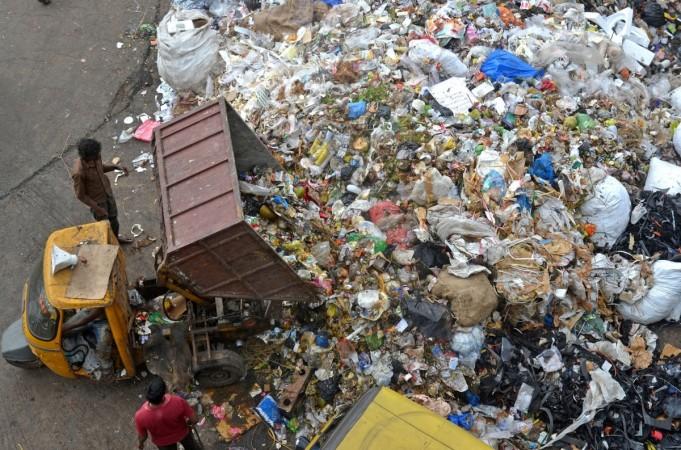 Karnataka High Court has instructed Bengaluru city police to file FIRs on people who dump garbage on roads. The court passed this ruling after the Bruhat Bengaluru Mahanagara Palike (BBMP) said earlier this week that in spite of the civic authority clearing out "blackspots" and piles of garbage, people continue to dump waste on the roads.
BBMP, based on orders from the court, has been busy clearing out blackspots from all over the city, reports Bangalore Mirror. In an effort to discourage people from throwing garbage in the same spots repeatedly, the BBMP placed rangoli and flower pots in these cleaned out blackspots, but people continue to dump garbage, sometimes right over the rangoli, notes the report.
A petition against the garbage situation in Bangalore is currently being heard by a division bench of the Karnataka HC. Displeased with the developments, the police were asked if they are taking legal action against people who throw their waste on the roads.
The bench continued to question the police if they had identified those dumping garbage and receiving no specific response, the court said that an FIR can be registered on people who dump garbage on roads, and fines can also be imposed on them.
BBMP, during the hearing, submitted a report that all blackspots from around the city had been cleared and rangoli placed in those places to deter the public, but people have ignored it and continued to throw waste there said the BBMP advocate. He continued that about 50 people were caught.