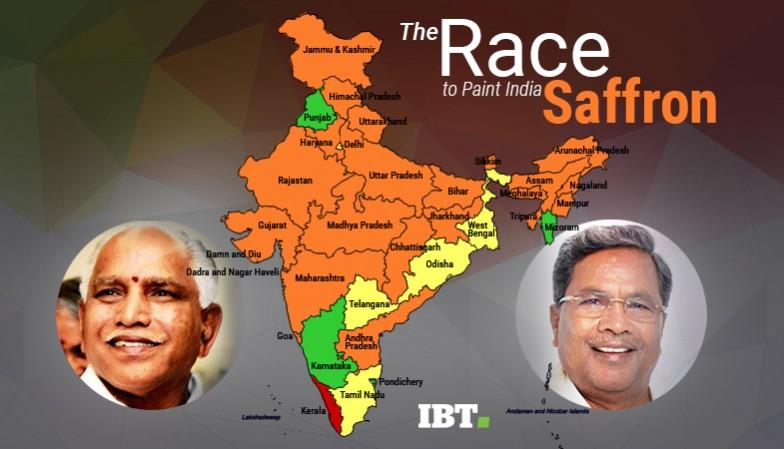 Elections often see political parties taking part in enthusiastic debates and targeting opponents with quite a few thinly-veiled insults. However, well-timed rumors can easily escalate these usual tensions into massive conflicts.
As Karnataka Assembly elections 2018 are underway, the state police have ensured a peaceful turnout across Bangalore city.
International Business Times, India, covered the most important constituencies where there is a tough fight between parties, including Congress, BJP, JD (S) and others. The stringent security in close proximity of all polling booths and police patrolling has prevented any violent clashes as Bengaluru witnesses a peaceful and a harmonious polling May 12, 2018.
Even though there were rumors about communal clashes in an area within the Chickpet constituency, IBTimes, India, inspected the region and found no sign of violence. Rumors are likely to float and create tension, so voters are advised not to pay heed to fake news.
The state police's efforts are worthy of applause for their vigilance and attentiveness in Bengaluru urban areas. Neelmani N Raju, Director General and Inspector General of Police, prior to the election day, assured that there won't be any room for communal tensions or serious law and order issues.
"No polling booth will be left unattended. At least one head constable will be deployed at the 'critical' booths, while constables or home guards will guard the 'normal' ones," the police chief was quoted as saying.
The state police deployed outside major polling stations was a force to be reckoned with. More than 1.40 lakh policemen, alongside 585 companies of Central forces such as Border Security Force, Central Industrial Security Force, Central Reserve Police Force, Indo-Tibetan Border Police and Sashastra Seema Bal were deployed across 58,302 statewide polling booths, of which 12,001 were considered "critical."
In the capital city of Bengaluru, 45 companies of the CRPF, and 53 platoons of the Karnataka State Reserve Police (KSRP) have been deployed along with one company of the Rapid Action Force to ensure the safety of the voters exercising their constitutional right.
Voters, including political candidates and their families, were seen in various constituencies across Bengaluru, including Bengaluru South, Byatarayanapura, Chickpet and others. Politicians attending the polling booths honored the stern regulations by the election commission by avoiding any slogans or campaigns.
Once the state election polling concludes on Saturday, the results will be announced on May 15, 2018. Stay tuned for our exit polls and predictions about which party will win.