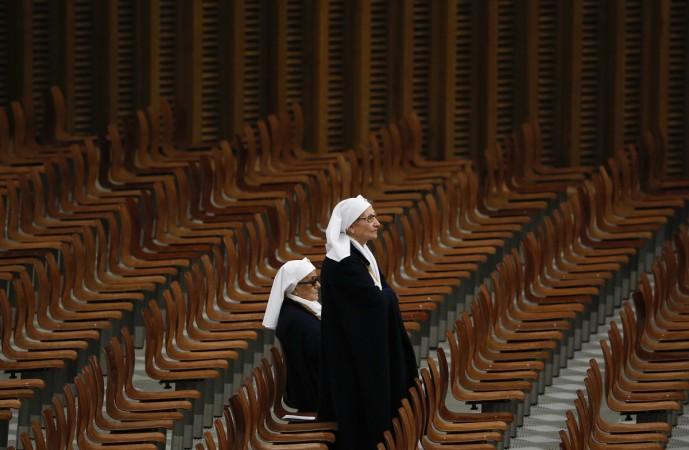 As the state of Karnataka is abuzz with the Assembly elections Saturday, May 12, residents have been out and about since 7 am to cast their votes. While it is usual for them to step out of their homes and carry on their day to day activities, the day will also see nuns stepping out of seclusion and casting their votes.
The nuns at the Cloistered Carmelite Convent in the heart of Bengaluru have dedicated their lives to prayers and services and leave the convent only to vote or for medical emergencies, reported the Times of India.
A total of 17 nuns reportedly reside in the convent and are said to be of several age groups. Of these, three nuns are said to be over the age of 80 and have serious health issues, due to which they will not be able to vote. However, the rest are set to exercise their rights. The eldest nun is 96 and from Ranchi, who served as a typist to the British Army during World War 1.
While they may stay away from the public eye, they hold voter IDs and Aadhaar numbers.
"Voting is our responsibility and we will exercise our democratic right," TOI quoted Marie Yvonne, 67, mother superior of the convent, as saying. "People outside have their own ideas about us. We are here by choice and are leading a spiritual life.
"My mother was asked a lot of questions about me, but she told our relatives that I'm happy here. Though young girls want to join the convent, their parents don't let them as they think an educated girl must work, get married and settle down. In the past five years, we have not had any nun joining us."
The nuns communicate with the nuns of other convents via blogs and emails. And when their family members and relatives come to see them at the convent, they interact through grilled windows.
So what is their life like if they stay away from the public eye?
The nuns prepare and sell pickles and also have a vegetable garden, the produce of which is also sold. According to TOI, their day begins at 5 am and the nuns then pray for an hour. They then pray in a group for about 30 minutes.
They then have their breakfast at 8 am, after which they go about carrying out their daily chores and meet for lunch at 11.30 am. They interact with each other between 12 noon and 1 pm. They rest for an hour and then meet for an hour of spiritual reading.
The nuns then continue with other chores between 3 pm and 5 pm, after which they pray for an hour. They participate in group prayers for half an hour after which supper is served. They pray from 8 to 9 pm and retire to their rooms. They meet again at 9.45 for prayers and go back to their rooms at 10.15 pm.