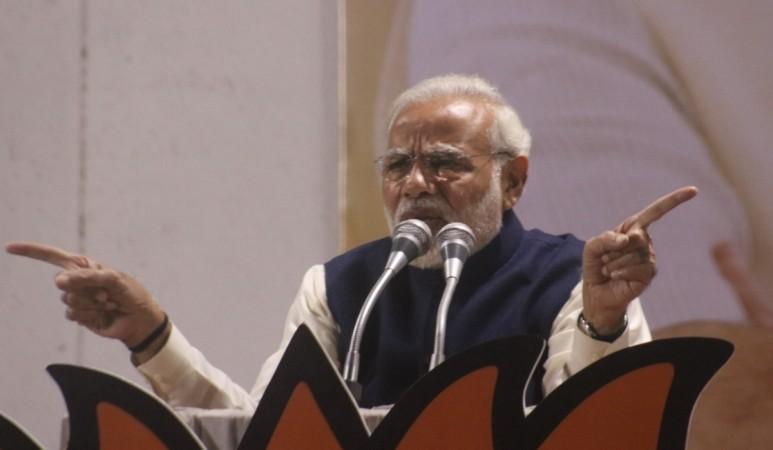 The 2018 Karnataka assembly elections witnessed a series of hilarious moments with some Congress, BJP and JD(S) leaders ending up becoming a laughing stock.
The Karnataka assembly election has been a high profile battle with Congress, BJP and JD(S) gaging at each other to grab the power in the state. During the election campaign, some of the leaders tried to attack and demean their opponents. But in a hurry, they committed hilarious mistakes, which were ridiculed and trolled by the people on social media.
It all started with BJP president Amit Shah, and he was soon followed by Rahul Gandhi and Narendra Modi.
Here are top five hilarious moments.
Amit Shah mistakenly described Yediyurappa's Government as the most corrupt
Days before any other party began the campaign, Amit Shah started touring Karnataka and blasting Siddaramaiah-led Congress government. Addressing the media in Bangalore, the BJP president mistaken took the name of BS Yeddyurappa, instead of Siddaramaiah and described his government as the most corrupt. Congress was quick to pick this footage of the incident and circulate it on social media.
When Amit Shah's translator went wrong during the election campaign!
Amit Shah was holding a rally in Nelamangala near Bangalore. He was addressing the crowd in Hindi, while a girl translated his speech into Kannada. The BJP president was upset with her, as he found her to not doing her job well and he chided her. The nervous girl could not do her work further and she left. With another guy resorting to help him, this incident became a laughing stock.
Rahul Gandhi's funny speech at Janashirvada Rally
During Janashirvada Rally, Rahul Gandhi tried to mention Basavanna's Vachana to launch an attack on BJP, but he himself became a laughing stock, as he could not pronounce it properly. He was trolled heavily.
When Rahul Gandhi could not pronounce Sir M Vishveshwaraiah's name
Rahul Gandhi struggled to pronounce the name of noted engineer, scholar and statesman Sir M Vishveshwaraiah during his speech at Chamrajnagar. He was trolled heavily for his bad pronunciation.
When Narendra Modi failed in pronunciation
Like Rahul Gandhi, Prime Minister Narendra Modi was a victim of trolls. During an election rally, he started his speech in Kannada, but he could not pronounce the names of some gods. He also could not pronounce Basavanna's Vachanas properly in another rally.