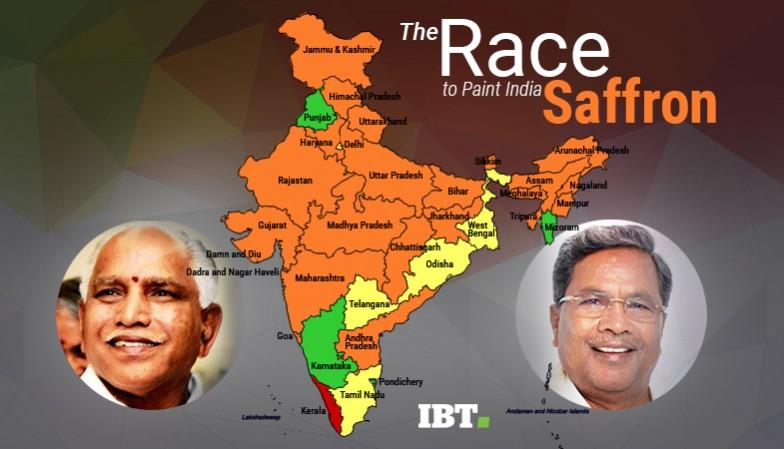 Karnataka Assembly elections 2018 has been a prestigious battle and all eyes are now set on the results. The voting was completed at 6 pm on May 12 and results will be announced on May 15.
The Bharatiya Janata Party (BJP) has already won several assembly elections and formed the government in 22 states across India. The party is eager to set its foot in south India through its victory in Karnataka. On the other hand, it is a question of existence for Indian National Congress (INC), which has its government in four states, including Karnataka.
Janatha Dal (Secular) is not confident of getting a majority to form the government, but it hopes that one of other two parties takes its support to form the government. Adding to its hopes are the pre-poll results, which predicted that the state will have a hung assembly and JDS will play a crucial role in the formation of the government.
Karnataka has 224 assembly constituencies and 2,600 candidates, including 200 women. A total of 58,008 polling stations were set up across the state for the voting on May 12. The elections in Jayanagar, Rajarajeshwari Nagar, and Hebbal were postponed due to various reasons. The voting began in 221 constituencies at 7 am and ended at 6 pm.
With the counting of votes taking place on May 15, all eyes are now set on the exit poll results. Some channels have started releasing the Karnataka Assembly elections 2018 - exit poll results.
The survey conducted by Times Now - VMR show that Karnataka will have hung assembly, while India Today - Axis' predicts the Congress will form the goverment in the state.
Here are the pre-polll and exit poll results of the Karnataka Assembly elections 2018.
| | | | | | |
| --- | --- | --- | --- | --- | --- |
| No | Survey | BJP | Congress | JDS | Others |
| 1 | Times Now - VMR | 80-93 | 90-103 | 31-39 | 2-4 |
| 2 | Chanakya | 120 | 73 | 26 | 3 |
| 3 | India Today - Axis | 111 | 85 | 26 | 0 |
| 4 | NewsX-CNX | 106 | 75 | 37 | 4 |
| 5 | C Voters | 97-109 | 87-99 | 21-30 | 1-8 |
| 6 | News Nation | 71-75 | 105-109 | 36-40 | 3-5 |
| 7 | Dighvijay News | 103-107 | 76-80 | 31-35 | 0 |
| 8 | Jan ki Baat | 95-114 | 73-82 | 32-43 | 3-4 |