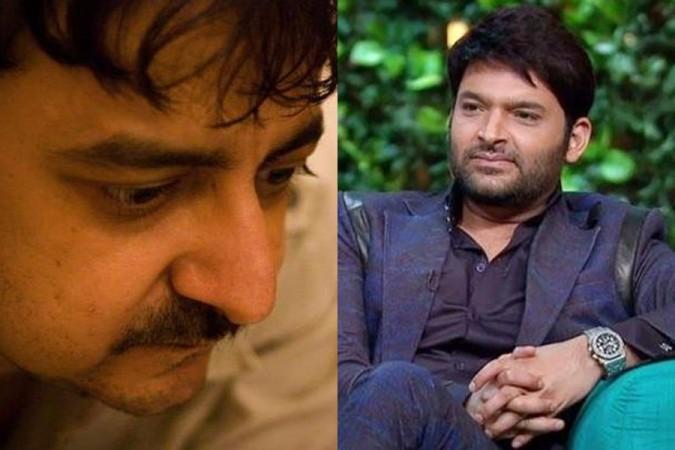 Kapil Sharma's abusive Twitter rant Friday, April 6, against journalist Vickey Lalwani and the entertainment portal Spotboye has once again shocked his fans. While the spat between the ace comedian and the Mumbai-based journalist has the Twitter world divided, filmmaker Hansal Mehta has condemned Kapil's language but also said the journalist in question is no ethical saint either.
"Kapil Sharma's language with the journalist was despicable but also a sad reflection of his possible state of mind. The journalist in question is no ethical saint either. He has harassed many people, spun many malicious stories and has created stories with his misleading questions," Hansal Mehta wrote on Twitter.
Replying to Mehta, film distributor Harsh Jain attacked Vickey and wrote on Twitter: "Not justifying @KapilSharmaK9's behaviour here, but I remember once this journalist called me for a quote on the business of SRK's Chennai Express and I told the truth that it has got a fantastic opening but he refused to take it as he wanted some negative comments about it."
Kapil Sharma and Vickey Lalwani lodged police complaints against each other after a telephonic spat Friday evening.
Sharma accused Lalwani of defamatory writing and threats of extortion, as well as harassment in connivance with his two former managers — Neeti Simoes and Preeti Simoes. Meanwhile, Lalwani, the content head with SpotboyE-com, owned by 9X Media, has shot back with a complaint to the Mumbai Police accusing him of issuing threats, abuse, harassment, and other charges.
"On Friday evening, Kapil Sharma made a call at 6:11 pm and used extremely bad and unparliamentary language. The call has gone viral over social media and I have been flooded with calls of support. This is nothing but yet another attempt to muzzle the media," Lalwani told IANS.
Sharma said in his complaint that the Simoes sisters worked as his managers, but since their performance was not up to the mark, he terminated their contracts last year.
The sisters had deep insights into Sharma's personal associations and day-to-day business, and were even privy to even his personal life, said his lawyer Tanveer Nizam.
Since the past six months, there have been several posts on SpotboyE.com and a person approached them to cough up Rs 25 lakh as the company (SpotboyE.com) had a lot of damning information that could ruin the comedian, said Nizam, adding that Sharma did not succumb as he was not inclined to giving in to the "fake media".
Later, he said SpotboyE.com started uploading negative and exaggerated news into the public domain and some it was only known to his ex-managers, the Simoes sisters.
All this reportedly affected him emotionally and he is currently under professional counseling and also medication for which he held responsible the Simoes' and Lalwani.
Lalwani said Sharma used extremely bad language in his phone call, but nowhere did he accuse him of extortion.
"What we have written are facts only, and all other media are also writing about it, so how can we alone be blamed for it?" he asked.
Late Friday, Sharma posted a series of tweets that were objectionable in nature, and later these were deleted with an "explanation" from him later that his Twitter account had been hacked.
On Saturday, however, the comedian revealed his Twitter account was not hacked but his team deleted the posts, but he stood by his comments.
(With IANS Inputs)