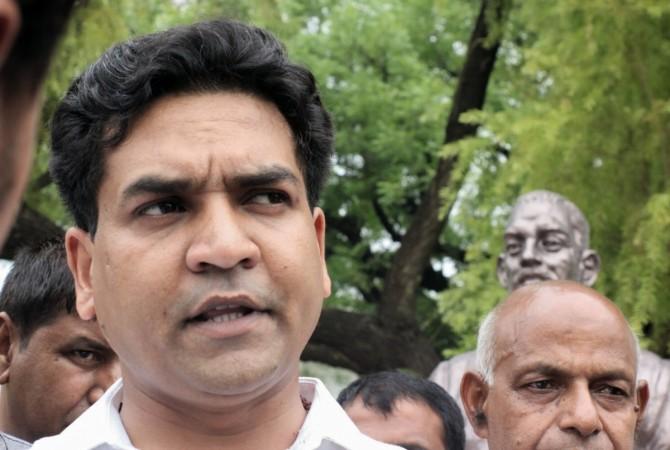 Kapil Mishra, former water minister of Delhi who was suspended from the Aam Aadmi Party (AAP) earlier this month, was reportedly heckled inside the Delhi Assembly on Wednesday. Mishra was marshalled out of the assembly allegedly on the orders of Deputy Chief Minister Manish Sisodia following a scuffle with AAP MLAs.
"I have been demanding to speak in Assembly. I was not allowed to speak. Everyone saw it... Kejriwal was laughing inside the Assembly.... I was beaten and punched in the Assembly... I was beaten up on the directions of (deputy chief minister) Manish Sisodia," Mishra told reporters outside the Delhi Assembly.
Mishra had made shocking allegations against Kejriwal on May 7, accusing him of taking Rs. 2 crore from Delhi Health Minister Satyendra Jain. He had also alleged that Jain has settled land deals worth Rs. 50 crore for "Arvind Kejriwal's relatives." When he asked the Delhi CM about the money he took from Jain, Kejriwal said a lot of things "happen" in politics that "cannot be explained," he further alleged.
Mishra was attacked by a man named Ankit Bhardwaj on May 10 this year while he was sitting on a hunger strike in Delhi to demand that AAP leaders make public the details of their foreign trips. Mishra had earlier alleged that party members were using "illegal money" to fund their trips abroad.
"I was lying on fast, suddenly a guy came and jumped on me. I am not hurt, don't want to name anyone," Mishra had said. He added: "I am on the warpath against those few individuals who are doing corruption."