Kapil Mishra, who was sacked as the Water Minister of Delhi on Saturday, held a press conference on Sunday where he claimed that he saw Satyendar Jain (Health Minister in the Delhi government) pay Rs 2 crore to (Delhi Chief Minister) Arvind Kejriwal in front of his eyes.
Mishra was sacked from his portfolio in the Delhi government on Saturday with the Delhi Deputy Chief Minister Manish Sisodia saying that the minister had worked hard but "water management was not up to the mark. There were complaints about water not reaching people." Mishra was replaced because there were complaints about inflated water bills of consumers and water was not reaching colonies where new lines had been laid.
Mishra alleged that Jain "has settled land deals worth Rs 50 crore for Kejriwal's relatives" and that when he asked the Delhi CM about the money, Kejriwal said that a lot of things "happen" in politics that "cannot be explained."
Mishra said: "I have witnessed HIM (Kejriwal) taking illegal cash... It is impossible to keep silent. Loss of power is nothing. I am ready to lose my life also." He added: "I was sacked from the party after speaking out against corruption. I have submitted all details to Lieutenant Governor Anil Baijal... I am ready to give evidence to all possible investigation agencies. I will also approach the CBI and the Anti-Corruption Bureau (ACB)... The day Satyendra Jain lands in jail, I will be proven right. Just wait and watch."
AAP denies Mishra's allegations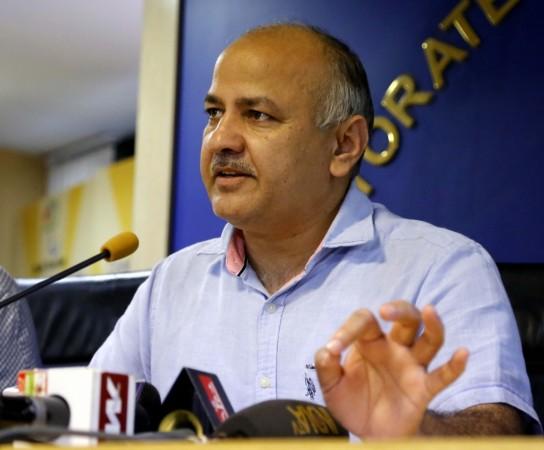 The Aam Aadmi Party (AAP) has denied all allegations levelled by Mishra against Kejriwal. Deputy CM Sisodia rubbished all allegations saying that the former water minister was sacked because his performance was not up to the mark and that there were reports of mismanagement.
"His (Mishra's) allegations are not even worth responding to. They are so absurd and without any facts. He has been sacked due to poor performance," Sisodia told reporters in Delhi after a meeting at Kejriwal's residence.
AAP member Kumar Vishwas, who was on the verge of quitting the party last week, on Sunday came out in support of the Delhi CM saying: "It's wrong to level wild allegations publicly. I am personally hurt by these allegations. Even workers are hurt...I have known Kejriwal for 12 years. I can't think that he will indulge in corruption...I have called Kapil Mishra to come and meet me...We are ready for any probe."
Before Mishra's "explosive" press conference, Vishwas had tweeted saying: "I wish to assure the country and volunteers that we will continue to raise voice against corruption within and outside, irrespective of the consequences. Bharat Mata ki Jai. Let there be another movement. We will not wear out. Haven't tasted a drop of power until now, which is why the zeal from Jantar Mantar struggle still remains."
AAP MLA Ashish Khetan also supported Kejriwal saying: "Every time Kejriwal tries to do something for Delhi, detractors within the party and from BJP gang up against him." Meanwhile, another MLA Rajesh Rishi said: "The whole of AAP stands against corruption. If these allegations are true, we will all go against our national convenor."
Opposition demands probe, Kejriwal's resignation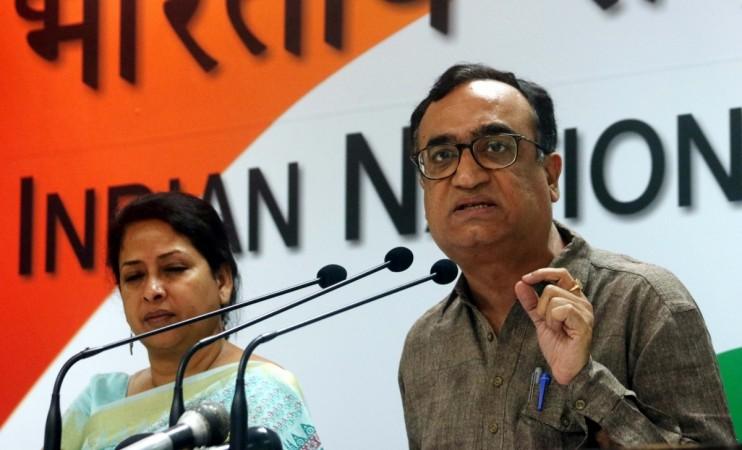 Delhi Congress Chief Ajay Maken has demanded a probe into the allegations levelled against Kejriwal by Mishra. He has also demanded that the Delhi CM immediately resign from his post as he "has no moral right to be the CM. Kapil Mishra is still a minister, so these are serious allegations."
Maken added that the Congress has planned to launch a five-day signature campaign demanding that Kejriwal be recalled as the chief minister of Delhi. The party has also demanded that if Mishra's allegations prove to be false and baseless, a probe should be launched into the matter as well.
"Kapil Mishra is a witness and CBI, anti corruption branch should take action," Maken said on Sunday at a press conference. He added that a case should be registered under the Prevention of Corruption Act and that the CBI and the ACB "should lodge an FIR against Kejriwal immediately."
Delhi: Youth Congress protest outside Delhi CM Arvind Kejriwal's residence over Kapil Mishra's allegations, water cannons used pic.twitter.com/CgwLhV1odL

— ANI (@ANI_news) May 7, 2017

Meanwhile, BJP's Delhi Chief Manoj Tewari also said that Kejriwal does not have the moral authority to remain as the chief minister of Delhi following the allegations of corruption against the AAP convenor.
"We demand an answer on the bribery allegations. Arvind Kejriwal is continuing the Congress scam. Kapil Mishra is witness to Kejriwal's corruption. We congratulate Mishra for exposing AAP. Today is a black day for Delhi," Tiwari said. He also met with L-G Baijal and urged him to take action against the AAP.
Subramanian Swamy also lashed out at Kejriwal saying: "There should be an enquiry. He is Shree 420. He won't resign. He is selfish and shameless."
"I might agree with charges of power greed, arrogance, authoritarianism against Kejriwal, but charge of taking bribe needs solid evidence," Swaraj India chief and former AAP leader Yogendra Yadav tweeted.
Social activist Anna Hazare also expressed disappointment over the allegations and said: "Kejriwal became the CM due to fight against corruption in Delhi, and the news of allegations against him today is saddening."