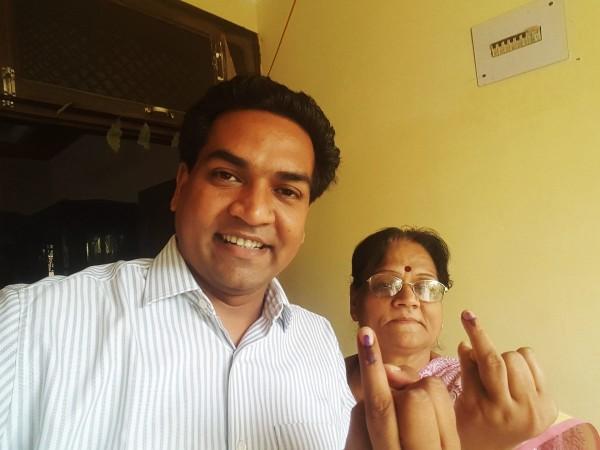 Kapil Mishra, who was sacked as the Water Minister of Delhi on Saturday, May 6, held a press conference on Sunday, May 7, wherein he claimed that he saw Satyendar Jain (Health Minister in the Delhi government) pay Rs. 2 crore to (Delhi Chief Minister) Arvind Kejriwal in his presence.
Mishra was sacked from his portfolio in the Delhi government on Saturday with the Delhi Deputy Chief Minister Manish Sisodia saying that the minister had worked hard but "water management was not up to the mark. There were complaints about water not reaching people." Mishra was replaced because there were complaints about inflated water bills of consumers and water was not reaching colonies where new connections had been set up.
The former water minister, however, indicated through a series of tweets that he was sacked due to his insistence for action in the water tanker scam. Mishra had, along with Kumar Vishwas, gone against the Aam Aadmi Party's (AAP) stand that Electronic Voting Machines (EVMs) were the reason behind the party's loss in the polls. He had said that several other factors were responsible and only EVMs could not be blamed.
Mishra, in his press conference at Rajghat, also alleged that Jain "has settled land deals worth Rs 50 crore for Kejriwal's relatives" and that when he asked the Delhi CM about the money, he was told that a lot of things "happen" in politics that "cannot be explained."
Mishra said: "I have witnessed HIM (Kejriwal) taking illegal cash... It is impossible to keep silent. Loss of power is nothing. I am ready to lose my life also." He added: "I was sacked from the party after speaking out against corruption. I have submitted all details to Lieutenant Governor Anil Baijal. I want Arvind Kejriwal and his deputy Manish Sisodia to introspect how many times they have lied to the people of Delhi."
Mishra further added: "After I saw Kejriwal taking cash from Jain, I couldn't keep quiet after that... I am ready to give evidence to all possible investigation agencies. I will also approach the anti-corruption bureau... The day Satyendra Jain lands in jail, I will be proven right. Just wait and watch."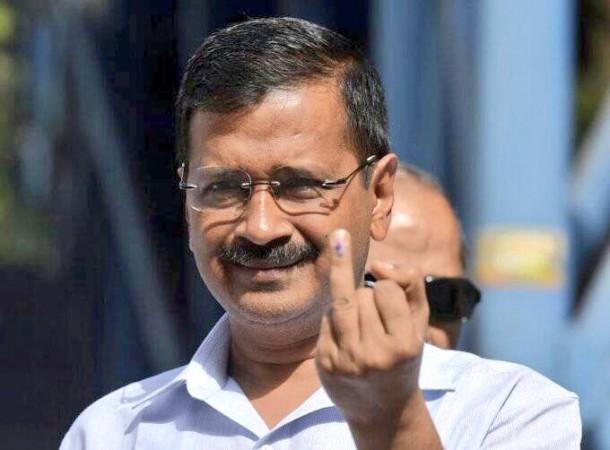 However, Mishra has clarified that he will not quit the AAP. He said: "I am one of the co-founders of the party. I will not leave the party and no one has the right to remove me from the party. I am the one of exposed Sheila Dikshit." He also claimed to be the only minister in Delhi against whom there was no CBI inquiry. "I have not given any benefit to my daughter or any of my relatives. I have exposed Sheila (Dixit's) corruption," Mishra said in a tweet.
Meanwhile, Sisodia has responded to the allegations made by Mishra and said: "His (Mishra's) allegations are not even worth responding to. They are so absurd and without any facts." He added that he was sacked due to mismanagement which led to a water crisis in the capital during the MCD polls.
Meanwhile, Sisodia responded to the allegations made by Mishra and said: "His (Mishra's) allegations are not even worth responding to. They are so absurd and without any facts."
Mishra on Saturday vowed to "expose" the corrupt leaders who were involved in the water tanker scam. "I will reveal big names, and may be because of those names, such a decision has been made... The ground beneath their feet will shake... Arvind Kejriwal is directly calling up many AAP leaders and legislators... huge conspiracy ahead of my press conference... won't stop, won't bend," Mishra said in a series of tweets.
The AAP government had set up an inquiry into the tanker scam in 2016. The inquiry accused former Delhi chief minister Sheila Dikshit of creating an artificial water scarcity in the National Capital to benefit the "tanker mafia". The size of the scam was to the tune of Rs 400 crore.