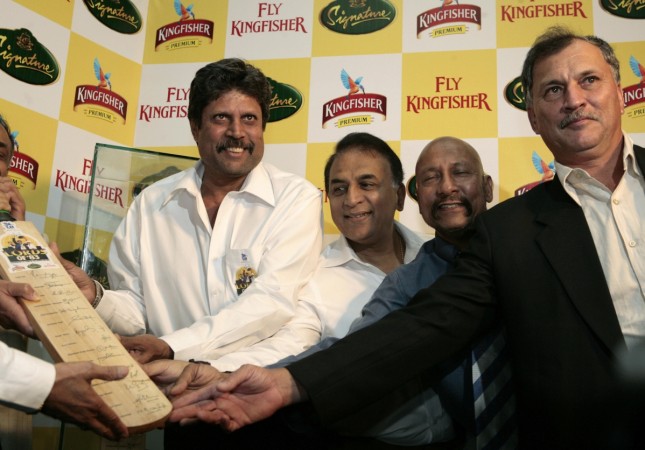 Former cricketer Kapil Dev has put forth his opinion about the Yo-Yo test, saying it shouldn't be the only means of judging a cricketer's fitness level and his ability to be on the pitch. Seeing the exclusion of CSK batsman Ambati Rayudu and Mohammad Shami who lost their ODI side and Sanju Samson who was stopped from India's tour of England, it can be said that the test is considered as the most important parameter for making the proper selection of the Indian cricket team.
The World Cup-winning player raised doubts on selecting players through the Yo-Yo test. He said that it's not necessary that every player could be evenly judged through the test. He added that it is easier for bowlers to clear the test while for batsmen it is a bit difficult to pass the test. According to the skipper, the players who are unable to perform properly in the test may not necessarily be bad performers on the field.
To prove his point, Dev named some of the former cricketers who may not have cleared the test but then proved to be one of the best players in the team. "Sunil Gavaskar may not have enjoyed running more than 15 minutes as a part of his fitness drill but he could bat for three days," the cricketer said.
"Even the likes of Anil Kumble, VVS Laxman, and Sourav Ganguly may or may not have cleared this version of the Yo-Yo test but they turned out to be some of the best players India has produced."
To make his point clear, the cricket ace mentioned football legend Diego Maradona who "wasn't the fastest runner but whenever he had the ball, he was the fastest."
Though Suresh Raina has replaced Rayudu for the national side, the controversy relating to the Yo-Yo test cannot be ignored. Meanwhile, Indian cricket team's head coach Ravi Shastri continues to stick to the appropriateness of the fitness examination procedure, insisting that those who do not clear the test will lose opportunities.
The Yo-Yo test was adopted as the parameter to check cricketer's fitness in India during the tour to Sri Lanka in 2017, which marked the first series of the Indian cricket team after the appointment of Shastri as the head coach.