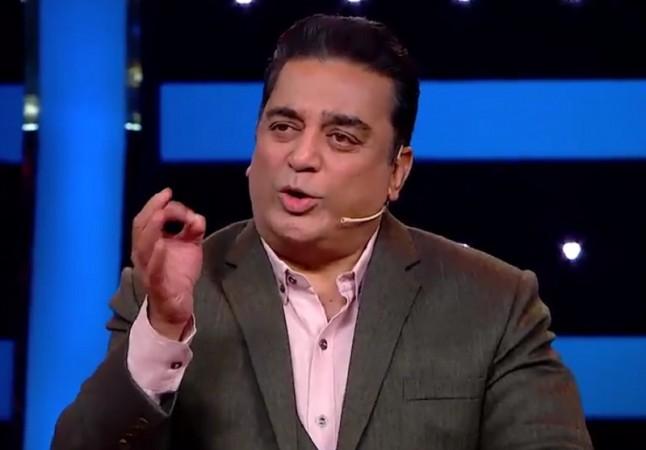 HD Kumaraswamy has left no stone unturned to make his swearing-in ceremony a talk of the town. All leading political leaders from anti-BJP parties have been invited to present a symbolic unity of strength against the saffron party. Interestingly, HDK has also extended invitation to actor-turned-politician Kamal Haasan, a newbie in politics.
According to Kannada media, Kamal Haasan has agreed to attend the oath-taking ceremony of the CM-designate. The Ulaganayagan forayed into politics by launching his party, Makkal Needhi Maiam. Kamal Haasan plans to contest next assembly elections, although there seems to be no clarity on him contesting next general elections, scheduled to be held next year.
Kamal Haasan's tweet after Yeddyurappa's failed attempt to come to power without the required numbers is noteworthy. "Let the democratic light born in Karnataka spread all over the country. Long live Bharatham the grand sacred country," he posted.
Interestingly, HD Kumaraswamy had hit out recently at another Tamil actor Rajinikanth, who wants the new Karnataka government to release Cauvery water.
"If there is really water here, it is possible for us to give. I am requesting Rajinikanth, please come and see for yourself the situation in our dams, what is happening to our farmers. And after that, if you still want water, then let us discuss," HD Kumaraswamy was quoted as saying by Deccan Chronicle.
The swearing-in ceremony will witness a massive show of strength by several opposition parties against the NDA rule. The ones present will include Akhilesh Yadav and Mayawati, Mamata Banerjee, Arvind Kejriwal, West Bengal CM Mamata Banerjee, Andhra Pradesh CM N Chandrababu Naidu, Kerala CM Pinarayi Vijayan, Telangana CM K Chandrashekhar Rao, Rashtriya Janata Dal leader and son of former Bihar chief minister Lalu Prasad Yadav, Tejaswi Yadav and DMK chief MK Stalin.
The venue has been shifted from Kanteerava Stadium to Vidhana Soudha.
In the assembly elections held on May 12, BJP emerged as the single largest party by winning 104 seats. Yeddyurappa resigned after a mere two days on the floor of the house on May 19.
Congress and JD(S), with 78 and 38 seats respectively, is now forming a coalition government to keep the saffron party out of power, with Kumaraswamy at the fore.