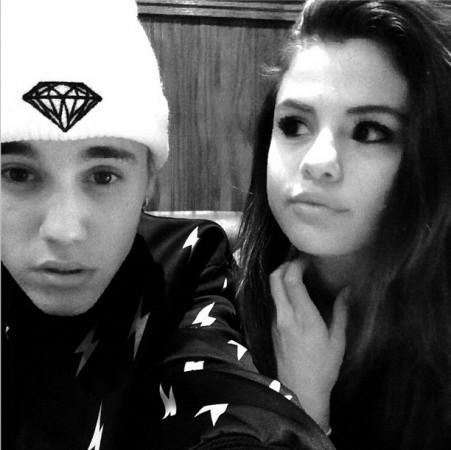 Justin Bieber and Selena Gomez reportedly reunited on 11 July, but it looks like the news of the reunion hasn't gone down too well with the "Come & Get It" singer's best friend Taylor Swift.
While Jelena fans, who wanted to see the singer couple back together, might be celebrating, but Selena's BFF Taylor is too disappointed.
Tay's equation with Justin hasn't been very pleasant as the "Shake it Off" singer has always been protective about Selena and thought that she deserved a much better person. But now, when the on-again-off-again couple was spotted together, hanging out at the poolside of the Montage Hotel in Beverly Hills, California, on 11 July, Taylor is apparently done trying to help Selena, reports Hollywood Life.
"She is worried about her tour stop tonight but has heard thatJustin and Selena got together and she gave the reaction that was basically full of disappointment. People around her are saying Taylor is showing a "what the f–k!?" type attitude," an insider said.
The report also stated that the "Bad Blood" singer is so upset with the "Heart Wants What it Wants" singer that she hasn't even invited Selena for her event. "It's definitely one of the reasons. Nobody wants the friend to go against everything you say to get the invites for fun when it's going to be drama and babysitting the whole time," the insider added.
Though Taylor is frustrated with Selena's decision to reunite with Justin, the good thing is that Swift and Gomez's friendship remains unaffected, the report further clarified.
"Taylor is not over her friendship with Selena, but she is over trying to convince Selena that Justin is awful," a source said.
Well, it looks like Taylor Swift might take some time to accept Justin Bieber-Selena Gomez reunion.