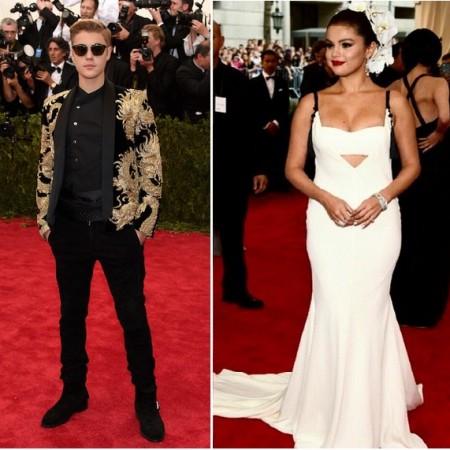 We all know that Justin Bieber was the reason Selena Gomez and her BFF Kendall Jenner's relationship turned sour, but details of what exactly went wrong has come to the fore only now.
It has been learnt that the "Heart Wants What it Wants" singer found out about Jenner and Bieber's affair through one of Justin's close friends. Though the reality show star and the "Baby" crooner thought they were being smart about sneaking behind Selena's back, the 22-year-old singer knew about them all along.
"One of Justin's best friends told Selena that he and Kendall have been hooking up since they all went to Coachella last year. Selena believes him one hundred percent," the source said.
Selena wanted to believe BFF Kendall and she did for a while, until she caught them red-handed. "After the Coachella festival last April, when Selena and Justin were still a couple, Selena showed up at his house and walked in on him and Kendall in bed together, fooling around," reported Hollywood Life.
"Selena was heartbroken and literally freaked out. She sent angry texts and insulted her. She was really mean to Kendall," the source added.
Looks like things haven't changed much between Jenner and Bieber as they attended Coachella festival together again this year.
While Selena has tried avoiding seeing Justin and Kendall together since then, all three stars were at Met Gala 2015. Reports suggest that Bieber had his eyes on the "Come & Get It" girl the entire time.
In fact, he spent the entire night pouring compliments about his ex. He also screamed out from his car window: "Yo, Selena looked gorgeous at the Met Ball!"
The two managed to avoid each other throughout the event; but according to insiders, they were texting each other all night at Rihanna's after-party.
Celeb Dirty Laundry reported, "Justin didn't actually approach Selena, but he started texting her at the after-party. He was trying to get her to leave with him so they could talk in private. Selena kept saying things like 'why don't you just leave with Kendall."
Well, seems like Selena has not really gotten over the betrayal. After a long time, this was the first time she saw Justin and we guess it must have taken a toll on her. She was photographed looking teary-eyed as she hugged Kendall's mom Kris Jenner.
This was picture-of-a-kind which had Kris talking and embracing the young actress alongside Corey Gamble. Interesting, isn't it?
So, do you think Selena Gomez is better off without Justin Bieber?