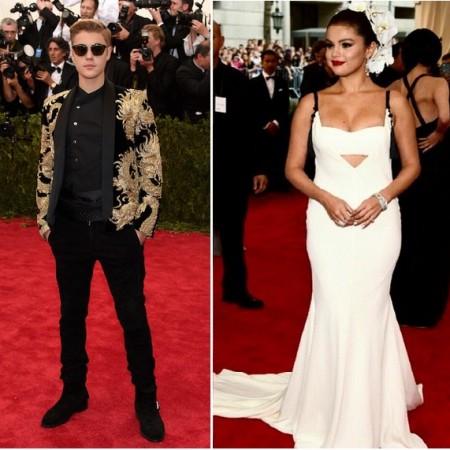 Both Justin Bieber and Selena Gomez seem to have come a long way leaving their past behind. And in his latest music video "Where Are U Now", the "Baby Baby" singer appears to be dropping major clues about Jelena being a thing of a past.
Jelena fans, who are hoping to see the two singers get back together, may not be happy with what appears in the leaked music video of Justin Bieber's latest song "Where Are u Now" .
The video has some eye-catchy, psychedelic graffiti flashing throughout, but there is one 'blink-and-you-miss' moment where you can see "Jelena 5ever" with an "X" marked across appearing on the screen. And this two-second flash also has words "I want you to know" written above.
Well, we don't quite know if Justin Bieber is actually referring to his relationship with Selena Gomez, but this has got Jelena fans talking, with some Justin fans defending him, saying "it's just an art work and not a message from Justin."
Meanwhile, other reports suggest that Selena, who released her latest music video "Good For You" recently, avoided Justin at the Tori Kelly concert and it was Ed Sheeran who helped her out in this situation.
According to Hollywood Life, Gomez and Bieber are not interested in even staying friends. Apparently, both the singers had an "awkward" run-in when they saw each other and none of them made an attempt to even say a hello.
"Selena came with Ed. Bieber came with Scooter Braun. Justin and Selena each noticed that the other person was there, but they didn't go over and say hello," a source said.
"Although Ed is also pretty friendly with Justin, he stayed loyal to Selena by keeping her mind off of her ex," the source added.
Well, it looks like Justin Bieber and Selena Gomez have indeed decided to part ways for good.