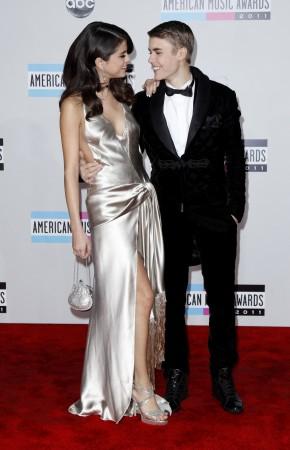 Justin Bieber and Selena Gomez's relationship has indeed undergone a major transformation. While the famous exes reunited last week for a youth group gathering at Hillsong Church in New York City, Bieb's mother still thinks the couple are meant to marry each other.
The two were seen having a good time, smiling and joking around, while Justin did a bit of rapping in the Snapchat video shared by church pastor Rich Wilkerson Jr.
"You're preaching', you're gonna get to the other side, huh, God's got you," Justin, who recently claimed to have changed his bad boy ways, can be heard saying to the camera.
According to reports, this isn't the first time Bieber and Gomez have been together; the duo have been attending other Pastor Rich gatherings in the past few weeks as well.
In the 77-second long video, one can see Bieber sitting next to Gomez along with a group of people, including Bieber's rumoured girlfriend Hailey Baldwin.
The two singers, who are known to be spiritual, also attended the same church service on Sunday night.
Justin Bieber's mother Patti Mallette is reportedly encouraging her son and his on-again, off-again girlfriend Selena Gomez to get back together.
According to Hollywood Life, Mallette believes that the young couple are meant to be and is pushing hard for them to tie the knot.
"Some of [Justin's] people think [Selena] brings too much drama, but then he has people like his Hillsong group and even his mom that want him to marry Selena," a source said.
While Mom wants her son to make it work with his first love, the 21-year-old is sure he'd like to remain good friends forever.
"Justin himself is just as torn and you can see that in his actions. But at the end of the day, he does want to be on good terms with her. They had so many good years together and so many special moments, he doesn't want to have bad blood," a source said.
Well, it looks like Patti will have to just let Justin Bieber and Selena Gomez call the future shots.