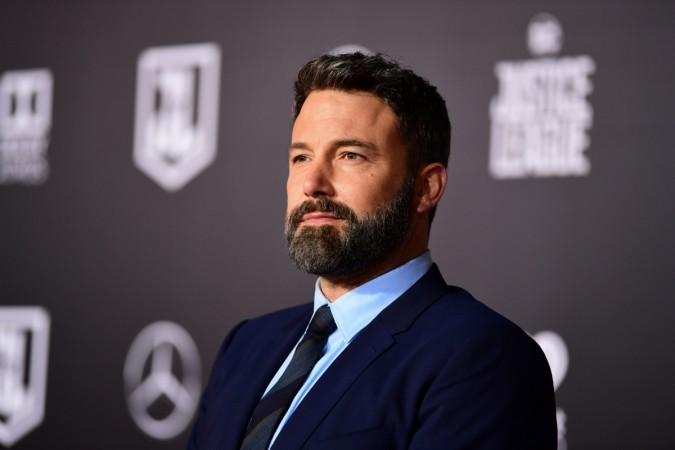 Ben Affleck seems to have returned to the residential rehab facility for his ongoing struggle with alcohol addiction.
The 45-year-old Oscar-winning actor was photographed outside a Los Angeles area treatment centre on Thursday accompanied by two women, who were presumably his sober coaches.
An insider told PEOPLE, "He is continuing after care. It is part of his daily regimen."
Also read: Omg! Ben Affleck secretly got engaged to SNL producer girlfriend Lindsay Shookus?
The Justice League star has been open about his rehab treatment from the very beginning. He first sought treatment in the rehab in August 2001. At the time, he was under treatment at the popular Malibu alcohol rehabilitation center.
"Ben's main priorities have never wavered," a source close to the Hollywood actor-director told Us Weekly.
"He's focused on his family and spending time with Lindsay [Shookus]. Dealing with this disease is something he'll have to work on for the rest of his life and he remains focused on it."
Earlier in March, Affleck had announced on Facebook that he had completed the treatment for alcohol addiction.
"I have completed treatment for alcohol addiction; something I've dealt with in the past and will continue to confront," Affleck wrote.
"I want to live life to the fullest and be the best father I can be. I want my kids to know there is no shame in getting help when you need it, and to be a source of strength for anyone out there who needs help but is afraid to take the first step."
But in September, the Argo actor reached out to brother Casey Affleck and estranged wife Jennifer Garner seeking help as he was again suffering from a relapse. "He asked for help. He wants to be sober," a family source said.
Another insider told PEOPLE, "He has learned that dealing with his addiction is an ongoing battle."
"He understands he cannot just wake up one morning and say, 'OK, we're all done.' Treatment is like a job. The good thing is that he's making strides toward recovery. Friends and family have never seen Ben so proactive and serious about wanting to get better," the source added.