My personal philosophy is that if you dare to dream what 99 percent of the world believes is impossible, you've earned the right at that one percent chance to be successful," were the words of Jia Yeuting – the flamboyant chairman of LeEco, once a tech darling company that had its fair share of troubles over the past few months.
LeEco's vision was every tech startup's dream. No other technology company made it as big as LeEco in such a short period. From smartphones to smart TVs and TV content to automobiles, LeEco's name echoed in every curve of the technology sphere.
But all that success and fame came at a price – a price LeEco was strapped with so hard that it had to take some extreme measures just to make it through. The company's cash crunch was publicly admitted in November 2016, which LeEco admitted was a result of "expanding too fast."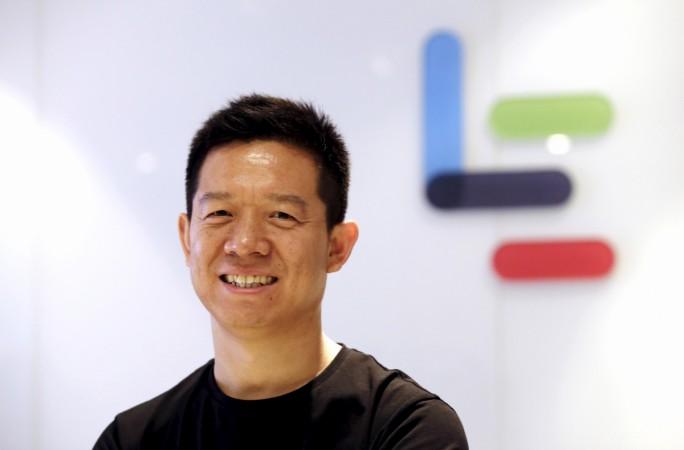 Where it all started...
After establishing a prominent name in China, LeEco embarked its journey in India in January 2016. The internet and technology company was perceived as the "true disrupter" in the competitive Indian smartphone market, and the status was justified with lavish events, frequent product launches, strong bond with consumers and fans, and partnerships with reputed production houses and content providers.
For the most part of 2016, the Chinese conglomerate was riding high on the success of its products, ranging from smartphones and its accessories to smart TVs. In fact, the company, which was popularly known as "Netflix of China", had admitted that hardware was just an entry point for its ecosystem.
"The era of making profits from hardware is gone. So, you will have to make any profits commercially from services or other things that you layer on it," Atul Jain, former-COO of LeEco India, had said.
LeEco had partnered with production houses and content providers in India like Eros Now, Yupp TV, and provided access to Le Music powered by Hungama. LeEco recorded stellar growth in the first half of the year. The total revenue of LeEco's subsidiary Leshi Internet Information and Technology Corp exceeded $1.5 billion with a whopping 125.59 percent YoY growth.
The device revenue amounted to $769.8 million, subscription revenue added $406.35 million and advertising revenue was up by 50.84 percent to $234 million. LeEco's home country has been the most favourable market. In three years since launch, the company sold seven million Super TVs.

But LeEco's focus in India was not blurred by its success in China and Hong Kong. In order to replicate the victory internationally, LeEco had dedicated $200 million solely to develop local content for the Indian market. Other investments included $10 million for setting up Content Delivery Networks (CDNs) and $7 million to set up its own manufacturing unit capable of producing 400,000 smartphones a month.
The company initially managed to rake in heavy profits from its investments in India. At one point, the company hosted a one-day online global sale, and India contributed around $15.4 million (Rs. 100 crore) in revenue by selling thousands of smartphones, televisions and accessories.
But things didn't go as planned...
With several investments planned for India, it wasn't until November 2016 that LeEco's financial crunch came to light. But that did not stop LeEco's then-CEO Jia from planning and executing the company's expansion into the United States. Jia reserved $10 million investment and lowered his salary to $0.15 to accommodate the expenses surrounding the US expansion.
Jia publicly admitted the financial troubles within the company in late 2016, but the company remained optimistic and indicated that sufficient funds would be raised from investors.
LeEco's hasty expansion wasn't the sole reason behind the company's financial troubles. Jia had said that the company's high-end car business attracted ¥10 billion ($1.4 billion) during its early development, which was deemed insufficient.

Fueling its automobile ambitions, LeEco launched its first concept vehicle, LeSEE, in April 2016, which was later upgraded to LeSEE Pro in October 2016. The company demonstrated a balance between automobile and technology. Jia's interests in automobile led him to invest in Tesla-rival Faraday & Future, but the company's revenue plans out of its car business remain unclear until this day. The company even pulled out of its partnership with Aston Martin for the RapidE project.
LeEco's strongest business – the video streaming and TV – balanced the scales for the most part. In fact, Jia's confidence in the rapid growth of the company's content and entertainment services led him to believe that revenue could double to more than double, exceeding $7.38 billion in 2016. But that did not keep LeEco's adventures afloat.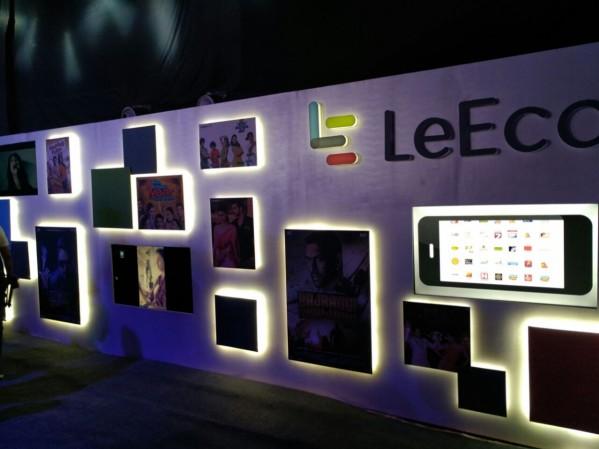 Ups and downs...
LeEco's share of troubles had just started in late-2016, which hadn't fully affected the company's revenue. In the first quarter of 2017, the company recorded a net operating income of ¥4.92 billion (around $713.7 million) – a 6.21 percent YoY increase. The total Q1 revenue in 2017 was just over $1 billion.
Overflowing debts and lack of liquidity forced LeEco to turn to external capitals, but it remained a challenge to fuel ailing businesses such as self-driving vehicles. The cash-strapped company was even sued by Zhejiang Haosheng Electronic Technology in January over unpaid dues worth ¥51.74 million (about $5 million).

Towards the end of the first quarter, LeEco saw itself deeply trapped in a financial turmoil. The company had reportedly laid off 85 percent of its staff in India, and the layoffs continued and affected 325 employees in the US. The company's plans to further expand in the US were put on indefinite hold. The property it had brought in Silicon Valley with the intention to set up the LeEco headquarters was also sold off.
As the US expansion hit a major roadblock, the company backed out of a proposed deal to acquire American television manufacturer Vizio for $2 billion. Amid all the troubles the company went through, Jia decided to step down from his role as CEO in May and retain his position as the chairman at his publicly listed company (Leshi Internet Information & Technology Corp).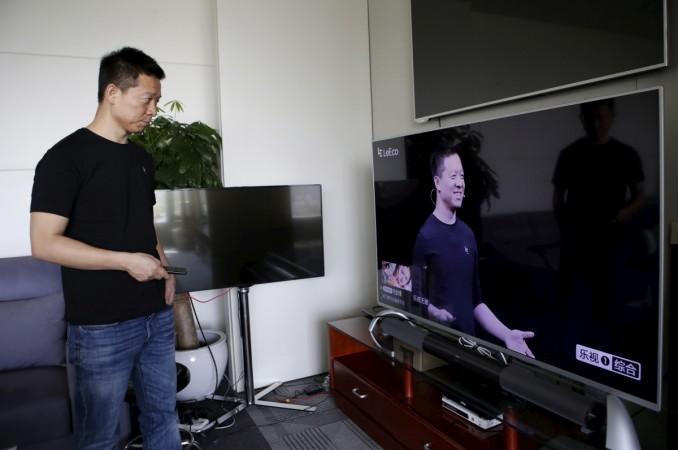 The stock prices for LeEco's holding company Leshi Internet Information & Tech Corp in Beijing have also plummeted over the last one year with a 14 percent drop in 2017. The company saw a sudden rise in the stock prices in April but dipped down by the mid of the month. The stock trading for the company was also shut down on several occasions. The trading currently remains closed.
Everything from burgeoning debts, unplanned expansions, failed acquisitions and investments to lack of liquidity and ailing businesses, presented LeEco with daunting challenges. But that wasn't the end of LeEco's share of troubles.
Things went from bad to worse...
A court in Shanghai has ordered to freeze personal assets belonging to LeEco, Jia and his wife worth ¥1.24 billion ($182 million), which is a result of unpaid interests to China Merchants Bank Co. The company is reportedly negotiating with the bank and claims it has enough cash to pay its debts.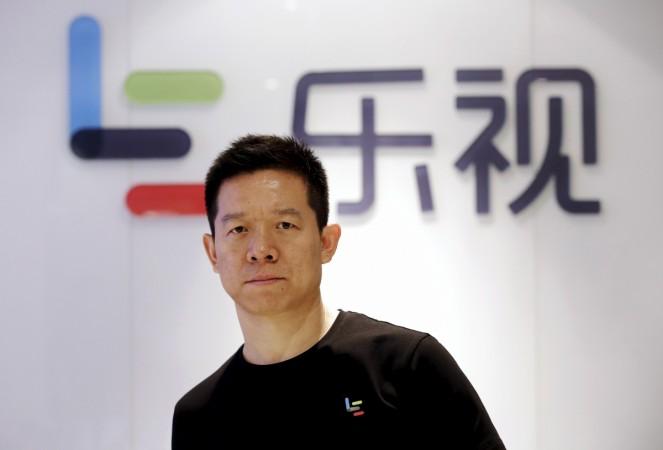 LeEco's story reminds us of the tale of the hare and the tortoise. It is important to know that Apple, which LeEco took every chance to criticise, is not where it is today overnight. It took years to build the multi-billion-dollar empire and the brand that stands tall today is a result of steady and well-sought growth. LeEco among other aspiring tech giants must watch every step carefully to succeed in the long run.
Ray of Hope?
LeEco's future looks bleak. But there's hope.
The company's content ecosystem is successful in China and Hong Kong. If the company can unlink itself from the anchors weighing it down and steer into the right direction, there might be a better chance to continue the voyage and reach prolific destinations.
But Jia seems to love the popular idea followed by the American military to "leave no man behind" and in this case business.
I believe LeEco can succeed in all of its seven divisions. Everyone will gradually see the big moves we have planned."