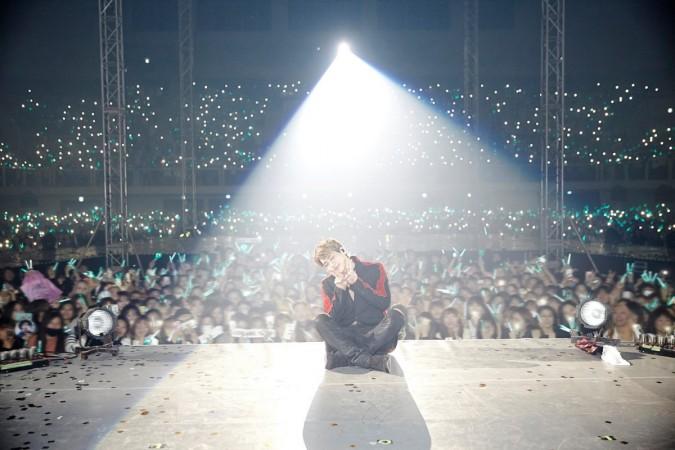 Fans can't keep calm after K-pop boy band SHINee on Sunday released the teaser for the music video Good Evening. They believe that SHINee included the late lead singer Kim Jong-hyun, who was popular as Jonghyun, in the new music video.
The teaser of Good Evening from their album The Story of Light starts with the members of the boy band coming together to look inside the well. But the interesting part of the teaser is a mysterious shadow popping out in the left corner of the clip.
Fans believe that the mysterious shadow belonged to the later singer. They also pointed out the five trees in the background symbolise the five members of the K-pop band.
The teaser of Good Evening was released on Sunday and the complete track will be released on May 28 at 6 pm local time. To mark their 10th anniversary, SHINee will be releasing The Story of Light album in three parts.
SHINee member Jonghyun committed suicide on December 18. The singer, who had sent a suicide note to his sister, was found unconscious at his home in Seoul, South Korea.
"On December 18, 2017 at 4:42PM Jonghyun's older sister reported to Police that her brother was about to commit suicide. We went to his residence in Chungdam and discovered that he had attempted to commit suicide with brown coal briquettes lit inside a frying pan. Emergency responders were with us at the time so we rushed him to the Konkuk University Hospital in a state of cardiac arrest," a statement read, according to Koreaboo.
On April 8, the K-pop group paid a tribute to the actor on what could have been the 28th birthday of Jonghyun. The group took to Instagram and Facebook to share a photo of Jonghyun sitting onstage with fans behind him.
Watch the teaser video below: