The Uttar Pradesh Shia Waqf Board chairman Waseem Rizvi has sparked a controversy by stating that Muslims who are against the construction of a Ram temple on the disputed land of Ayodhya, should move to Pakistan or Bangladesh.
While the Supreme Court will be hearing the long-running Ayodhya dispute from February 8, Rizvi went on to criticise a section of Muslims who are opposing a temple on the land and said that they should go and join the terrorist forces.
Read: Ayodhya issue simmers again: Mughal descendant claims Babri land after Shia board green-lights Ram Mandir
The Ayodhya dispute has been going on for years now. Last year, the dispute had made headlines when Sri Sri Ravishankar initiated a mediation drive to find a solution.
What Waqf Board chairman Waseem Rizvi has to say
Rizvi asserted, "Such Muslims do not have any place in India," as he alleged, "Those who are opposing the Ram Janambhoomi temple in Ayodhya and want to build the Babri Mosque there. People having such fundamentalist mentality should go to Pakistan and Bangladesh."
Slamming a section of Muslims, Rizvi said that people who "spread Jihad in the name of mosques should join the terrorist forces." He stressed, "Such people should join the forces of Abu Bakr Baghdadi, the Islamic State chief in Syria."
Offended Shia clerics demand Rizvi's arrest
Angered Shia clerics have reacted to the statement and demanded Rizvi's arrest for "promoting communal tension."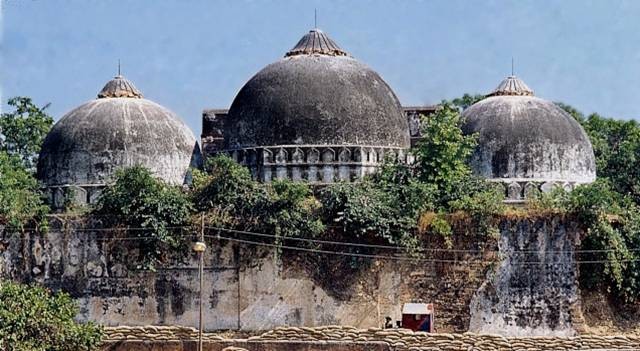 Maulana Iftekhar Hussain Inquilabi, the president of Shia Ulema Council, told PTI, "Rizvi is a criminal involved in grabbing and illegal selling of Waqf properties."
Referring to some earlier statements made by Rizvi, Inquilabi added, "He has been charge-sheeted by the CB-CID and to save himself from the claws of the law, he is enacting a big drama."
The chief of Ulema council recalled, "During the rule of the Samajwadi Party in Uttar Pradesh, he was patronised by Mulayam Singh Yadav and then minister Azam Khan," and said, "Now, during the BJP government, he wants to be spared."
The statement given by Rizvi has drawn the attention of Twitter users. While a few took offence, others said that the Waqf Board chairman is trying to evade investigation against him by creating such drama. Here are a few reactions:
A grand ram mandir should be constructed in ayodhya at the same place of lord Ram's birthplace along with a grand masjid also nearby in ayodhya & who is waseem rizvi of UP shia waqf board 2 issue patriotism certificates 2 us muslims.

— ?? Murtuza (@murtuzaspeaks) February 3, 2018
AB to ram mandir banake tension khatam kiya jaye

— Jitesh Singh (@jkrajput1993) February 3, 2018
Muslims who are against the construction on Ram temple in Ayodhya "must go to Pakistan and Bangladesh", suggested Uttar Pradesh Shia Waqf Board chairman Waseem Rizvi on Friday. 
The apex court is scheduled to hear the Babri Masjid-Ram Mandir title dispute February 8 onwards. pic.twitter.com/ZIM4qQbKGX

— Lalitesh Kushwah (@SethLalitesh) February 3, 2018
Uttar Pradesh Shia Waqf Board Chairman Waseem Rizvi has stirred up a controversy, suggesting that Muslims who are against the construction of Ram temple in Ayodhya "must go to Pakistan and Bangladesh" or "join ISIS in Syria".

இது என்ன புதுவிதமான முஸ்லீம் சங்கி? pic.twitter.com/XSRSIjbzXu

— Janani (@JananiP48541338) February 3, 2018
"People who are opposing Ram temple at Janmabhoomi in Ayodhya & want to build Babri mosque should go to Pakistan & Bangladesh": Shia Waqf Board chief Waseem Rizvi
He adds "Those who want to spread Jehad in name of the mosque must go & join forces of Baghdadi,#ISIS chief in Syria"

— Jagrati Shukla (@JagratiShukla29) February 3, 2018