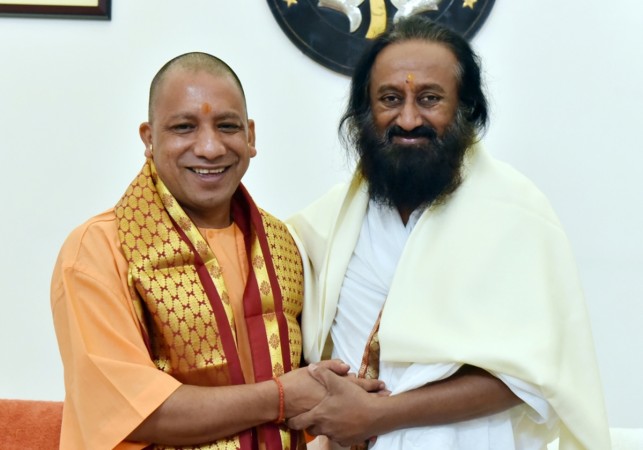 Uttar Pradesh Chief Minister Yogi Adityanath sounded skeptical on Thursday over spiritual leader Sri Sri Ravi Shankar attempts on trying to mediate in the long-running Ayodhya-Babri issue. The UP CM met the spiritual leader for 40-minutes at his residence in Lucknow on November 15.
"The Supreme Court is going to hear the matter on a day-to-day basis from December 5. Everyone knows where the talks would lead... Had the solution to the dispute been possible, it would have been reached earlier," UP CM said.
"If someone initiates talks there is no harm, I had said earlier that the government is not a party to this, if both the parties reach consensus on the issue, the government could consider. The government cannot take an initiative in this regard as the matter is before the Supreme Court," he added.
The All India Muslim Personal Law Board (AIMPLB) and the Vishwa Hindu Parishad (VHP) have been voicing reservations about Ravi Shankar's role in mediating terms to arrive on a settlement between both the sides.
The AIMPLB had reportedly rejected Ravi Shankar's mediation drive and AIMPLB general secretary Maulana Wali Rehmani had said, "It is being said that Sri Sri Ravi Shankar is talking to all the stakeholders in the case but he has not yet contacted the top leadership of AIMPLB which is leading the Muslim side."
In response to Rehmani's statement, the Art of Living founder had said "I have not come with an agenda, I will hear everybody. We need to see if both communities can come together with friendship. While dialogue is the only way forward, it is too early to come to any conclusion."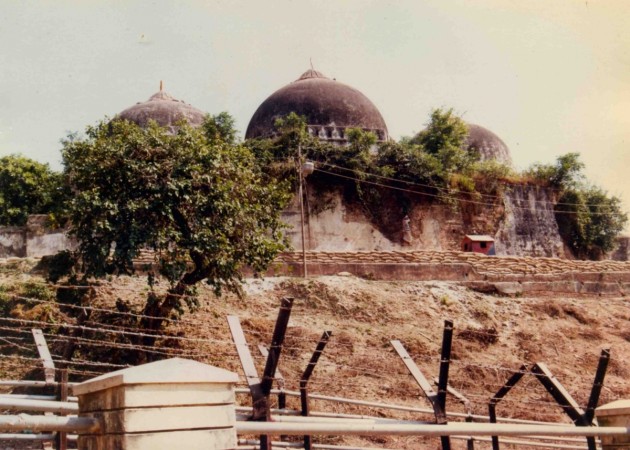 The Vishwa Hindu Parishad also seemed to be dismissive over Ravi Shakar's efforts and had said that, "There is no relevance of the recent clamour for agreement over the Ram Janmabhoomi after the archaeological evidences in this regard have been found to be in favour of Hindus... the courts go by evidence."
Recently, Ravi Shankar approached AIMPLB's Khalid Rasheed Firangi Mahali in Lucknow and spoke of his efforts at mediation in the disputed Ayodhya-Babri land. Post his meet with Firangi, he told reporters that the Mahali agreed that we have to build bridges, Times Now reported.
"We have to create the atmosphere of togetherness," said Ravi Shankar as he urged to both the communities and the Supreme Court and added "I would like to appeal to you to please have some patience... give some time... 2 or 3 months please give some time... let people of both communities think."
The spiritual guru further added, "I am not here to give a solution to this issue... I want people to come together and find a solution... and I found a very positive response from both the communities."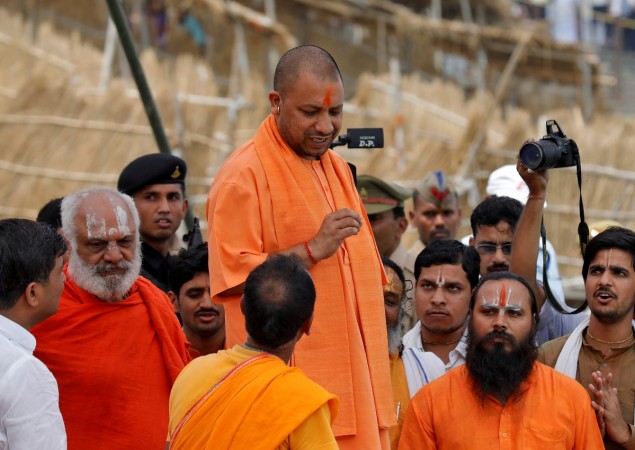 Meanwhile, several stakeholders also seemed skeptical of Ravi Shankar's efforts and seem to be waiting for the Supreme Court's call.