The Uttar Pradesh Shia Waqf Board Chairman Wasim Rizvi on Sunday claimed that he had received a threat call on behalf of fugitive underworld don Dawood Ibrahim over his anti-madrasa statements that he had made a few days ago.
Rizvi said the man who had called him claimed to be an aide of Dawood and threatened to blow up him and his family.
Rizvi's controversial comments
The Shia Waqf Board chairman had stoked controversy on January 9 when he, in a letter to Prime Minister Narendra Modi and UP Chief Minister Yogi Adityanath, had alleged that instead of ensuring jobs, madrasas had become a business venture for mullahs (clerics) and generated terrorists.
He had also requested that the madrasas be included in mainstream education.
Madrasas should be affiliated to CBSE,ICSE, and allow non-Muslim students, religious education should be made optional. Have written to PM and UP CM in this regard.It will make our country even stronger: Wasim Rizvi,Shia Central Waqf Board pic.twitter.com/eJUINw7CiK

— ANI (@ANI) January 9, 2018
Rizvi's comments did not go down well with certain sections in the Muslim community. In Kanpur. protesters burnt his effigy and even raised slogans against him. It now seems his statement has offended Dawood as well.
Rizvi has alleged that he received a threat call on Saturday night from an unidentified man who claimed to have contacted him on behalf of the gangster.
Rizvi filed an FIR under Section 507 (Criminal intimidation by an anonymous communication) of the Indian Penal Code with the Saadatganj police of Lucknow in this regard.
'Will blow up your family'
Besides threatening to harm him and his family, the caller also said Rizvi's comments were leading to the killing of many Muslims.
"I got a call at around 10:30 pm on Saturday from a Nepal-based number and the man said he was carrying some 'bhai's' message for me. When I asked whom that meant, he clearly said Dawood Ibrahim," Rizvi was quoted as saying by Times of India.
"He threatened me to apologise to clerics immediately and that I was getting Muslims killed. If I failed to take back my words in the Babri Masjid case and my statements for madrasas, they would end both my life and my family's," he said.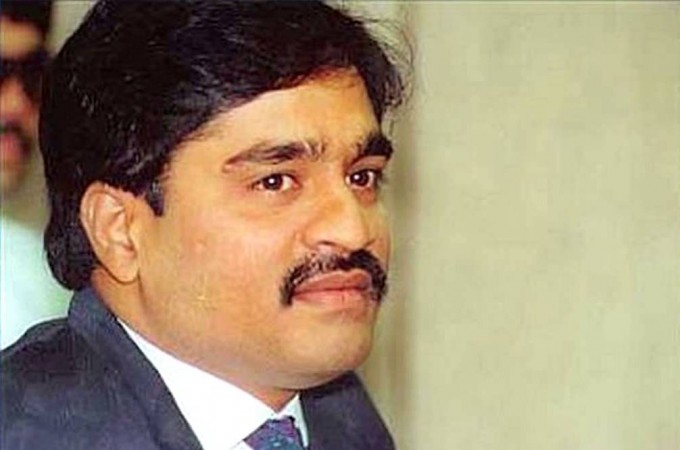 Rizvi also said he had recorded the conversation on his phone and would produce it if the need arose.
"It is now clear after the call that these radical clerics have a long drawn connect with terror organisations and have their wires connected directly to even Dawood Ibrahim," Rizvi said, adding that his "life is under threat".