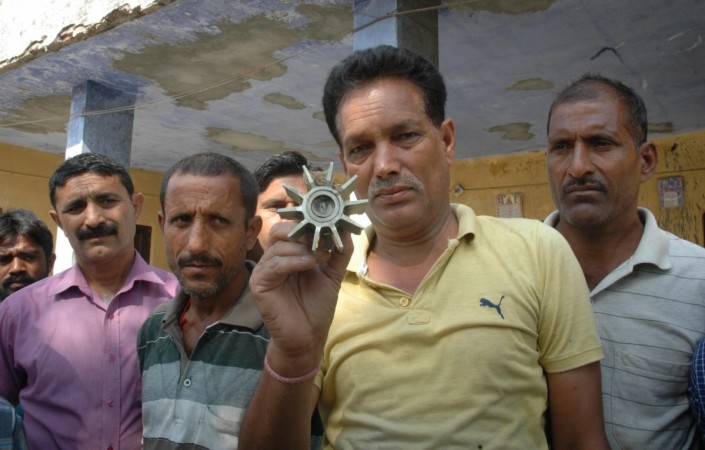 Pakistani forces on Sunday continued to violate ceasefire along the Line of Control (LoC) between India and Pakistan, leading to the death of a soldier of the Indian Army in the Poonch sector of Jammu and Kashmir. A civilian was also reportedly injured in the incident.
The incident comes a little more than a week after a Border Security Force (BSF) jawan was killed in shelling from the Pakistani side, and merely days after shelling from the neighbouring country killed eight civilians. India had reacted proactively to both transgression from the Paksitani side, first destroying four Pakistani posts and inflicting heavy casualties, and then razing another 14 when the civilians were targeted.
Sunday's incident took place in the Krishna Ghati (KG) sector of the Poonch district of J&K, where Pakistan continued its shelling activity despite its posts being destroyed by India. In fact, the ceasefire violations on Sunday started as early as 2 am. Since then, ceasefire violations have taken place in the Saujiya sector of the Poonch district as well.
The Army said later in the day that the shelling was apparently a cover for some infiltration bids from the Pakistani side. It said it had foiled two of those bids, and the jawan — identified as Sepoy Gursewak Singh — was martyred in the process. The civilian who was injured in the shelling has meanwhile been taken to hospital and is currently under treatment.
Relief camps overflowing
Meanwhile, at least 33,000 people from the border districts of Arnia, Rajouri, Poonch and Samba in J&K have ended up in relief camps that have been set up in the aftermath of continued shelling from the Pakistani side.
The exodus has resulted in huge economic repercussions as well. For starters, Basmati rice crops, which are ripe in the field and had been expected to be harvested in November, now have no one to tend to. On the other hand, those who depend on cattle for livelihood — like the Bakharwal community — have been losing livestock to the shelling, and this has put their livelihood at peril.