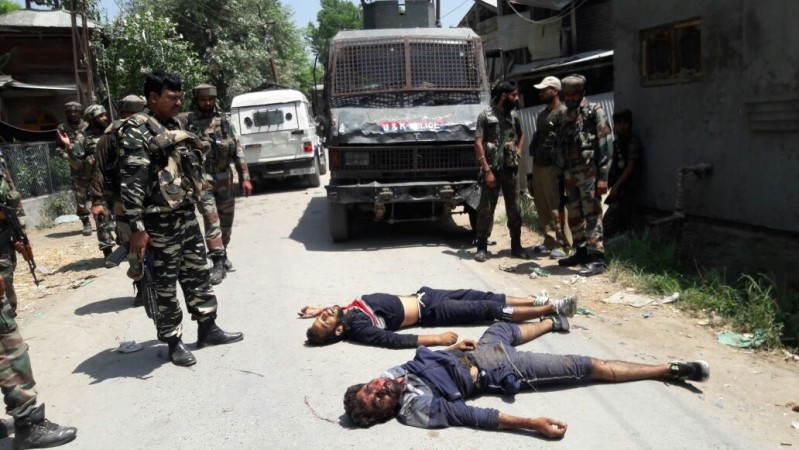 At least three soldiers of the Border Security Force (BSF) were killed during an encounter with militants in the Machil sector of Kupwara district in Jammu and Kashmir on Monday. At least one of the militants was also killed in the encounter, which is still under way, said sources.
The BSF was acting on a tip-off in the region and conducting searches when the encounter happened. The search operation had been undertaken by both the BSF and the Indian Army.
While two soldiers and a terrorist were killed on the spot during the encounter, a third soldier, who was taken to hospital along with four others who were injured, died later. One of the BSF soldiers who died in the encounter is said to be an officer.
The current incident comes a little more than a week after the Army foiled an infiltration bid in the same district, killing two terrorists. Two jawans were also killed in the encounter, while a third was injured. The injured jawan is under treatment in a hospital.
"Alert troops intercepted terrorists attempting to infiltrate in the intervening night of July 29-30. In an ensuing gunfight, two terrorists were killed. Two soldiers attained martyrdom. One soldier was injured," an army spokesperson had said in Srinagar about the incident. Two AK-47 assault rifles and some supplies are said to had been recovered from the deceased terrorists.