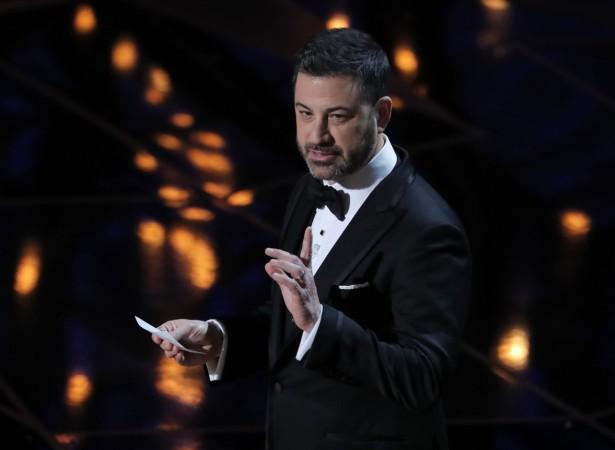 American television host and comedian Jimmy Kimmel is known for his dry and satirical humor and his 90th annual Academy Awards monologue was no different. However, the "night of positivity" as he called it, quickly seems to have become the perfect time for Kimmel to take a dig at Donald Trump and the Republican Party.
Commenting on Trump's policies, Kimmel spoke of "Black Panther" actress Lupita Nyong'o and said: "The stunning Lupita Nyong'o, she was born in Mexico and raised in Kenya. Let the tweetstorm from the president's toilet begin!"
Kimmel did lighten the mood for a while and made jokes on Hollywood and several other things, but went on to take a jibe at Trump and his racist comments through the movie "Get Out" and its director Jordan Peele.
"Jordan is only the first person in 90 years to be nominated for directing, writing and best picture for his debut film," the host said. "What a debut it was. None other than President Trump called 'Get Out' the best first three quarters of a movie this year."
While Kimmel regularly pokes fun at Trump even on his show "Jimmy Kimmel Live!" vice president Mike Pence wasn't spared either. "We don't make films like 'Call Me By Your Name' for money. We make them to upset Mike Pence," Kimmel joked.
Kimmel also spoke about the sudden exit of White House Communications Hope Hicks and said that there was no hope left in the White House.
Hicks recently resigned from her post and the move is said to have rattled Trump, who worked closely with the former model. The 29-year-old is the longest-serving political aide of the US president and has also worked closely with the Trump family, including Ivanka Trump.
It was also reported that the sudden departure of "Hopey," as Trump fondly calls her, has left Trump isolated and vulnerable.
Linking the film "Icarus," to the recent Russian probe, Kimmel said: "Now at least we know Putin didn't rig this competition, Right?" "Icarus" is a film on doping in sports in tune with the drug scandal in Russia.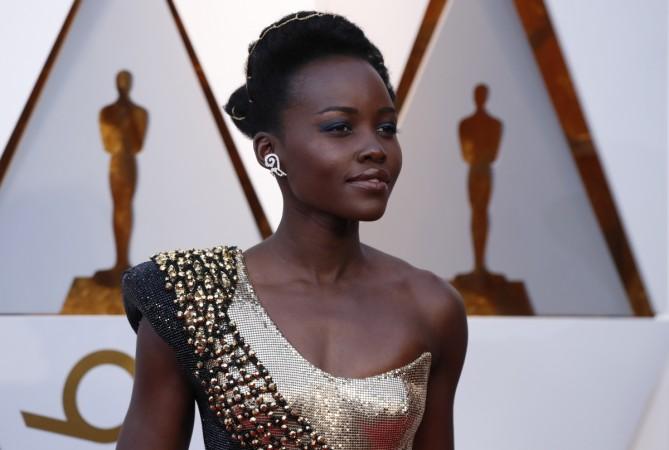 Meanwhile, it was not just Kimmel who spoke about the Republicans and their policies. Nyong'o also spoke in support of Dreamers and said: "Like everyone in this room and everyone watching at home, we are dreamers. We grew up dreaming of one day being in the movies. Dreams are the foundation of Hollywood and dreams are the foundation of America."
American-Pakistani stand-up comedian Kumail Nanjiani also echoed her thoughts and added: "We stand with you."
Dreamers are undocumented immigrants who were brought to the US as children. In September 2017, Trump had said that DACA would be revoked, a move that would affect about 800,000 people. Out of these at least 8,000 are said to be Indians and the revocation puts them at the risk of being deported.