In a horrific incident, a group of unidentified men beheaded a 50-year-old woman and killed her husband in a suspected case of witch hunting in a Jharkhand village. Their children have also suffered critical injuries in the attack.
The murders took place in the Dadgama village of Khunti district on Thursday midnight (June 14).
Accused men fled with woman's head
According to the police, the victims, who have been identified as a 55-year-old Satri Munda and his 50-year-old wife Javni Devi were sleeping in their house, when the crime took place. The police quoted the couple's children as saying that two of the accused men barged into their home late at night, while their accomplices waited outside.
The two men attacked Munda with a sharp weapon and hacked him till he died. His wife tried to escape but was also murdered. After killing the couple, the accused men fled away with the woman's severed head, reported Hindustan Times.
"The couple's son, two daughters and five-year-old granddaughter were injured in the attack. They bear gashes in the head, legs and hands," said a police officer of the Khunti district, who chose to remain anonymous.
Preliminary investigations have revealed that at least five to six men were involved in the incident. "We are investigating the murder from every angle. The modus operandi indicates that this was part of a possible witch-hunt," said Khunti superintendent of police Ashwini Kumar Sinha, reported HT.
The cops are probing the angle of witchcraft as witch-hunting is a prevalent crime in the state. In fact, the same day another woman named Subhadra Devi, who was in her seventies was murdered in Salgi village of Gumla district for allegedly practising witchcraft.
According to National Crime Records Bureau (NCRB), there have been several witchcraft-related murders in the past few years. From 2001 to 2016, as many as 523 women have been lynched after being branded as witches.
However, as the police and other respective authorities have been working toward the issue, the number of such incidents are coming down gradually.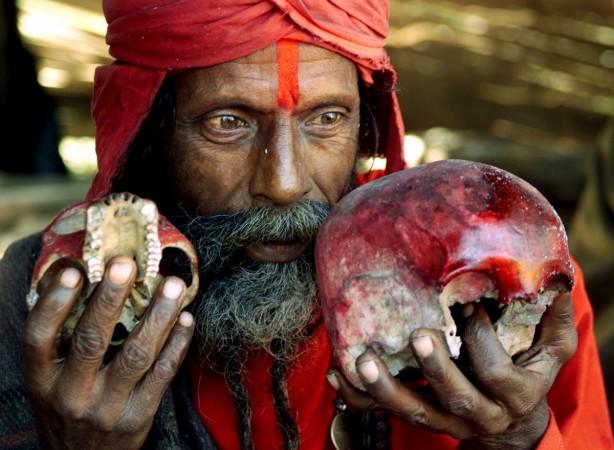 While 54 people were killed in 2013, the year 2014 witnessed only 47 witchcraft-related killings. In 2015, the numbers further fell to 32 and only 27 people were killed over black magic allegations in 2016.
"A combined effort with partnership of community, civil societies and others required for a social behavioural change. We have given much emphasis on awareness, communication and behavioural change programmes," MS Bhatia, principal secretary, state women and child welfare department had said in December 2017.