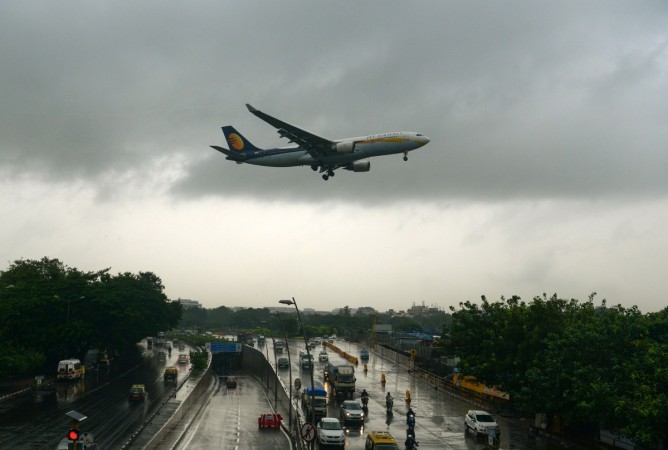 After Jet Airways informed its staffers that they would have to take a pay cut of up to 25 percent August 2018 onwards, most of the pilots will now see a dip of about 15 percent in their salary. The pilots are said to be livid about the move and have blamed the management for the losses the airline has incurred and said that it was their inefficiency that caused the trouble.
The pilots explained that employees should not be the ones to suffer and also questioned the decisions of the management. Some pilots also asked how the airline was expanding, starting new routes and ordering new aircraft if there was a financial crunch.
"The airline can not unilaterally impose a salary cut as it will violate agreement signed with pilots," the Business Standard quoted a commander as saying.
Jet Airways, which is India's second largest carrier, has a debt of about Rs 84 billion, due to which it has been trying to cut costs. Chairman Naresh Goyal and a few top executives are said to have met around 100 pilots on Wednesday, August 1, in a bid to explain the challenges faced by the airline.
The management is reportedly planning another similar meeting in Delhi soon.
The staffers were earlier told that the percentage of the pay cut would range from 5 percent for those who earn about Rs 12 lakh per annum to 25 percent for those who earn Rs 1 crore and more a year. They are also informed that the senior management of the company too had already taken a pay cut.
"As part of its cost rationalisation measures, the airline continues to evaluate all initiatives to achieve greater business efficiencies. Payroll is one of the important components of cost structure and the senior leadership has undertaken a reduction in salary to lead by example," the Economic Times quoted Jet Airways as saying in a statement.
Speaking of the cost-cutting an airline source told ET that the move could save about Rs 500 crore for the company, whose salary bill per year is said to stand at about Rs 3,000 crore.
Apart from pay cuts, the full-service carrier is also said to have laid off 15-20 senior executives in the last few weeks.
Stake sale back on the table
Meanwhile, the rising costs seem to have hit Jet Airways quite hard as the carrier has reportedly approached investment bankers again and plans to sell a stake. Sources told LiveMint that the airline has been facing financial woes due to rising competition, adverse effect of foreign exchange, and high fuel prices and is in need of immediate funds.
"Jet Airways is looking to raise immediate cash and the transaction may include Jet Airways founder Naresh Goyal offloading a part of the promoter's stake in the company," the source revealed on condition of anonymity.
Goyal owns a 51 percent stake in Jet Airways, and 24 percent is owned by Etihad Airways PJSC.
However, Etihad's stake is facing an uncertainty after Jet Airways signed an agreement with Air France-KLM in November 2017 to expand operations between India and Europe.