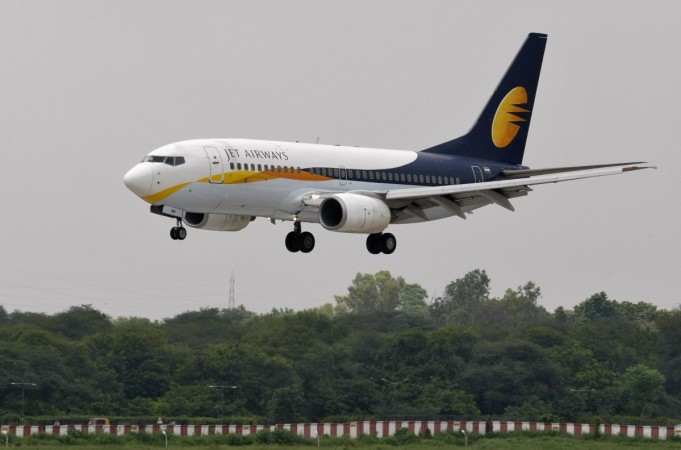 India's second largest airline Jet Airways has launched a new strategy in a bid to woo passengers. The airline will launch an airfare scheme called "Fare Choices" on Aug. 17.
Under the new scheme, passengers would have a range of choices while booking their flight tickets and they can customise their journey according to their needs. The fare categories are based on changing and refunding air tickets, baggage allowance, mileage points, upgrading facility and access to lounges, the Financial Express said.
"The flexible fare choices will enhance our ability to compete with the low-cost carriers exponentially. This will also enable customers to book their trips early and also according to their budget," Colin Neubronner, senior vice president (sales and marketing) was quoted as saying.
In addition, Neubronner said the airline wants to allow passengers to alter their requirements. "We have tailored a product, which suits different customer requirements. We have drawn on the experience of telecom companies, which offer different plans for different consumers."
In the domestic aviation industry, June-October is known to be the lean season. During this time, domestic carriers typically offer discount schemes and slash airfares to fill loads on flights. The April-June season is the peak travel season as schools and colleges remain shut for holidays.
Discount offers
Last month Jet Airways introduced special offer for a limited period on domestic routes, under which the Mumbai-based carrier announced 20 percent discount on business and economy class base fares on its India network. The five-day #GetMore offer allowed fliers to avail substantial savings of upto 20 percent on base fares, which was valid on all direct flights across Jet Airways' extensive domestic network.
Market share and stock price
Indian air carriers flew 86.69 lakh passengers in May, 21.63 percent more than 71.29 lakh passengers last May, according to government (DGCA) data. Jet Airways had a market share of 16.1 percent for the month of May when compared to 15.9 percent in April.
The Jet Airways stock was trading at Rs. 571.50 at around 9:30 a.m. on Thursday, up 0.27 percent from its previous close on the Bombay Stock Exchange.