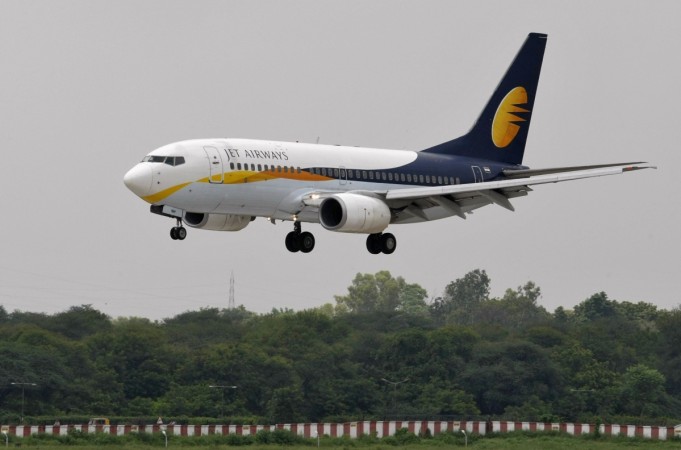 Jet Airways, India's second largest airlines as per market share, will deploy Boeing 777 on the Dubai, Singapore and Amsterdam routes in a bid to increase its international business. It eyes expansion of its fleet.
In addition, the airline is increasing its capacity by inducting Boeing 777 into its existing fleet. The six planes, which had been leased out to Eithad are now returning to Jet Airways once the lease time has expired, Business Standard reported.
By the induction of the fleet, Jet Airways will intensify competition with Emirates and Singapore Airlines on the Dubai, Singapore and Amsterdam sector. This may help Jet to consolidate its position at Amsterdam, the airlines' new European headquarters.
International operations reportedly account for more than half of the airline's revenues.
The Boeing 777 is a long-range, wide-body jet airliner manufactured by the Boeing commercial airplanes. It has the world's largest twinjet and a seating capacity between 314 to 451 passengers.
"The introduction of Boeing 777s on the Dubai and Singapore routes will lead to a fare war because of the increase in seat capacity. Jet Airways remains popular among Indian travelers and customers will prefer flying a wide-body plane like Boeing 777 on these routes," Madhav Oza, a managing director with a Blue Star Travels, was quoted as saying by the publication.
Jet Airways which is based out of Mumbai, operates five flights daily from Mumbai to Dubai on Boeing 737 aircraft. From next month, one of the five flights would be replaced with a Boeing 777.
Similarly, it also operates two flights daily between Mumbai-Singapore and will replace one of the flights with a Boeing 777. All flights flying to Amsterdam from Mumbai and Delhi will be replaced with Boeing 777 from October, which so far were being operated by the Airbus A330s, Business Standard added.
In other news, Jet is currently in talks with lender banks to raise as much as $180 million in loans. The airline was planning to raise $150 million, but that amount could rise by $30 million owing to demand, Reuters had reported last month.
The Mumbai-based carrier saw its market share go up to 16.1 percent in May from 15.9 percent during the month of April.