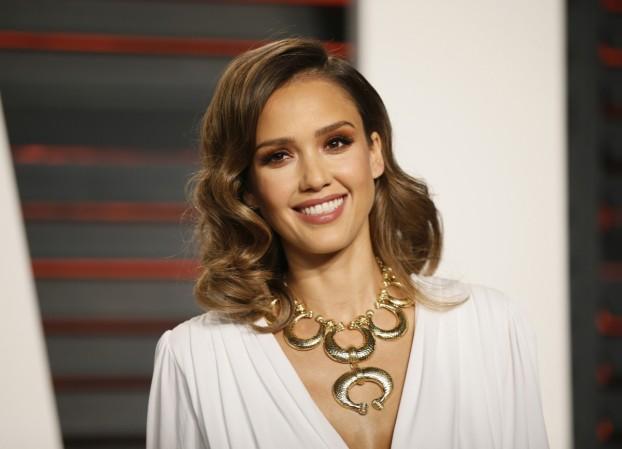 Jessica Alba is rolling in all shades of blue, but from pure joy. The actress and Honest Company co-founder announced on Wednesday, October 24, that she and husband Cash Warren are expecting their first boy, with the cutest ever gender-reveal video on Instagram.
Also read: Hoax busted: Jessica Alba's sex tape leak on Facebook is fake
The couple is already parents to two beautiful daughters — six-year-old Haven Garner and nine-year-old Honor Marie, and this announcement arrived three months after Jessica shared the baby news on social media.
She had taken to Instagram, sharing a video to announce the news. The boomerang video showed her, Honor and Haven holding up numbered balloons. "@cashwarren and I are officially going to be outnumbered [sic]," she captioned it, adding: "#babyonboard #herewegoagain #blessed [sic]."
And this time it's even cuter! The 36-year-old actress was joined by her two daughters again and the three stood next to a box with blue balloons and confetti pouring out.
The Fantastic Four actress, 36, captioned the clip of herself and her daughters: "#officiallyoutnumbered #babyboy #cantwaittospoilhim #hugsandkissesforlife #soontobemamaofthree. [sic]"
Jessica had in August spoken to People magazine about how thrilled she was and hpw she was looking forward to snuggling with the little one that's coming. "Cuddling babies are the best," she had told the magazine.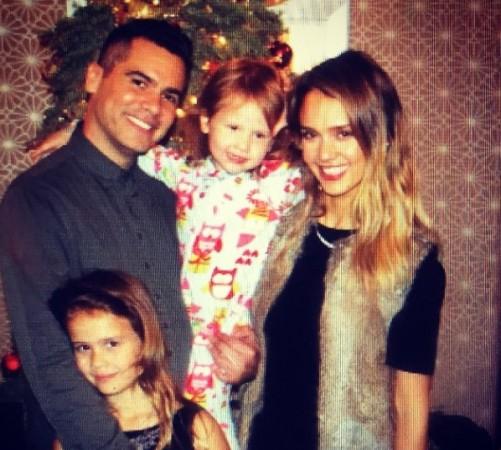 And when it comes to baby names, the Fantastic Four star is all down for extremely unique ones. She has it all sorted too.
"So my husband's name is Cash, that's his actual real name, so our kids had to have unusual names," she said during a visit to The Tonight Show. She continued, adding: "That were also H, double syllable, has to be a word, can't be too weird. It has to be an H!"
Here's the adorable gender reveal video!
And this was probably the cutest pregnancy announcement boomerang ever!
All of these only makes us more curious about what baby number three will be called! But baby names aren't the only unique department when it comes to Jessica as a mother.
In November 2016, Jessica told US Weekly that her commitment to spending time with her daughters is strong. "I go on so many business trips and they're usually two or three days," she said.
"I'll just bring one at a time and it'll be like, 'Mom's gonna bring you on a special trip'. We'll get to have a sleepover, we'll get to order room service, we'll get to rent a movie. It's really fun," she added.