Brad Pitt and Jennifer Aniston have enjoyed a private life since their separation from Angelina Jolie and Justin Theroux respectively. The former couple has never intended having a secret reunion in Aspen and despite certain claims, the 'Mother's Day' movie actress is not pregnant.
Brad Pitt, Angelina Jolie, and Jennifer Aniston's personal lives have made several headlines over the last few months. Ever since Aniston announced her separation from her writer husband Justin Theroux, her well-wishers speculated she will reconcile her differences with her former husband Pitt.
Pitt and Aniston did not come together as a couple but rumours surfaced that they both were planning to have a secret reunion. In addition to this, it was reported that Friends TV starlet is finally pregnant and was seen "cradling a baby bump."
According to an alleged report from New Idea, Theroux's ex-wife has a "noticeably rounder frame and fuller face." Along with this, rumours are swirling on the sets of her ongoing project that Jen could finally be pregnant.
"She's told some close friends that she can't wait to finally show off her bump and share the happy news with her fans," an alleged source close to her revealed this sensational news.
Many even believed that Jen and Brad have reportedly decided to make their secret romance public. A one seemingly dubious insider revealed to Ok! Magazine that Aniston and Pitt are on their way to becoming a family.
"During one of their romantic get-togethers that Jen surprised Brad with a proposal — to have a baby with her," an alleged insider contends."Of course, he agreed."
These severely unverified claims were soon debunked by Gossip Cop which after confirming from Aniston's spokesperson revealed that the actress is not expecting a child. On top of this, she is also not in a secret relationship with Brad Pitt.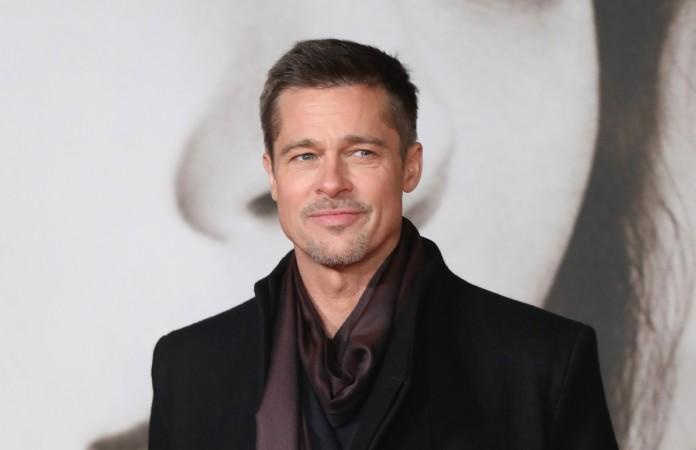 After her separation from Justin, Jennifer has focused on her film and television projects. She was most recently seen in Alexandre Moors' American war film The Yellow Birds. For Netflix, Aniston will share screen space with Adam Sandler in the 'Murder Mystery' movie.
Furthermore, Brad Pitt is busy shooting for his part in Quentin Tarintino's next film, Once Upon a Time in Hollywood. In the upcoming western film, he is cast alongside Academy Award-winning actor Leonardo DiCaprio.